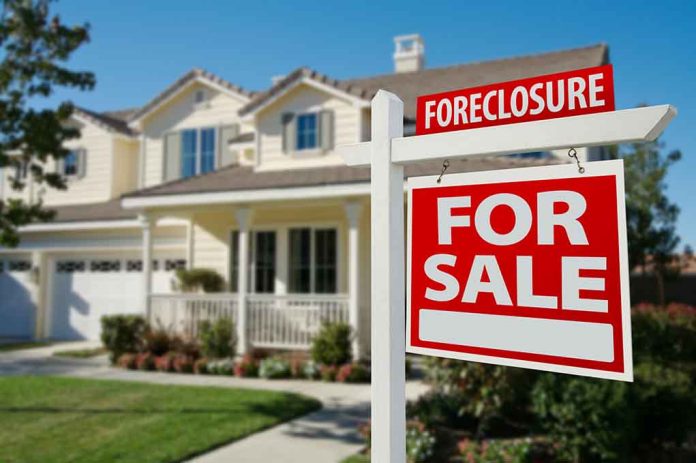 $1.5 Trillion of Home Equity Is Wiped Out Since May
(IntegrityPress.org) – The global financial crisis of 2008 saw homeowners across the United States, and the world, lose out massively in terms of the values of their properties. Many people found themselves in a situation called "negative equity," when the outstanding debt on a home exceeds the property's market value. Fresh reports suggest current American homeowners could be looking at a similar state of affairs.
A new report from Black Knight, a company specializing in mortgage analytics and software, revealed that US homeowners collectively have lost $1.3 trillion in equity since May of this year. The drop in values marks the steepest decline in percentage terms since 2009 and the largest ever in dollars and cents. From an individual standpoint, the average borrower has lost $30,000 since the value peak seen earlier this year.
Homeowners lost $1.5 trillion in equity since May: research https://t.co/czmtqotBcn pic.twitter.com/CeYXVxTPvG

— The Hill (@thehill) November 8, 2022
In a statement about the company's findings, Data & Analytics President Ben Graboske revealed the number of individuals in negative equity ("underwater") on their homes has more than doubled in recent months; it's now at around 500,000. However, he stressed that most people in this situation bought their homes at peak prices in late 2021 or 2022.
Do you think these trends will level out as time passes, or are they foreshadowing further economic doom and gloom?
Copyright 2022, IntegrityPress.org