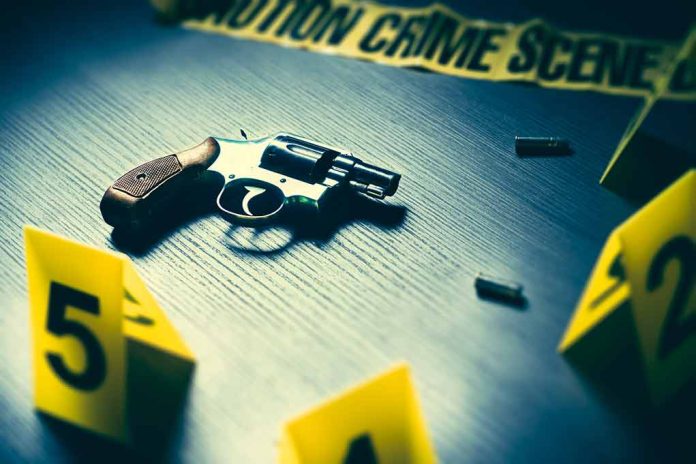 (TotalConservative.com) – According to the Denver Police Department, a mass shooting occurred early June 13 in Denver, Colorado, resulting in ten people being injured.
The shooting happened in an area where basketball fans were partying over the Denver Nuggets' NBA championship victory. The shooting happened at approximately 12:30 a.m., three-and-a-half hours after the game had ended.
Of the injured, three were in critical condition, as stated by the police in a press release. Law enforcement apprehended a male suspect who was among the seven individuals with non-life-threatening injuries. Authorities believe the shooting was triggered by a drug transaction gone awry. In total, ten people were wounded, including one of the two suspected shooters. Denver Police Chief Ron Thomas confirmed that all the victims are expected to survive, including five or six bystanders who were not involved in the drug deal.
The incident occurred on Market Street, close to Ball Arena, where the Denver Nuggets had defeated the Miami Heat 94-89 the previous night. This shooting incident in Denver marks the 291st mass shooting in the United States this year, as reported by an organization that tracks such incidents. The Gun Violence Archive defines a mass shooting as an event where four or more individuals are injured or killed, encompassing both public places and residential settings.
Following the NBA game at Ball Arena, numerous people took to the streets to celebrate, setting off fireworks, dancing, playing music, and even climbing light posts. This festive tradition in Denver typically occurs after championship victories, with the main gathering spot, as aforementioned, being near Coors Field at 20th and Market. Notably, the area had a significant police presence during the celebrations.
Mass shootings have been rising in spite of increased regulations, and further gun control is likely to be among the issues that voters weigh during the upcoming 2024 presidential elections.
Copyright 2023, IntegrityPress.org