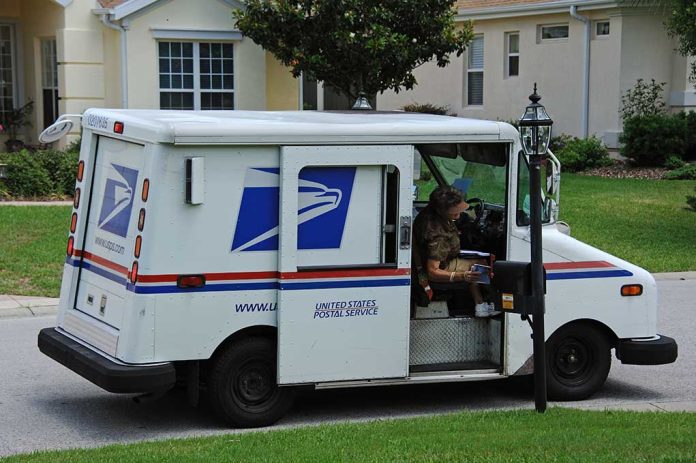 (IntegrityPress.org) – Authorities are worried that Republican politicians in Kansas and throughout the nation are being targeted by someone with malicious intentions after receiving threatening letters containing an unidentified white powder. The letters have raised alarm with approximately 100 of them being received by Kansas GOP lawmakers and Republican Attorney General Kris Kobach since Friday, June 16.
Federal law enforcement sources have indicated that the list of recipients of these white powder letters is expanding beyond Kansas. Although the message in the letters remains unclear, it is evident that they were intended to be threatening, according to Republican state Senator Molly Baumgardner, who received one of the letters.
The former president Donald Trump, Supreme Court Justice Clarence Thomas, and other notable people received similar envelopes in the past containing a cryptic note and the strange powdery substance. Fortunately, the U.S. Postal Inspection Service intercepted these letters before they were delivered. In response to these threatening acts, three Kansas Democratic Party groups—the Kansas Young Democrats, the Progressive Caucus, and the LGBTQ+ Caucus—strongly condemned the incidents in a statement.
The use of the poisonous substance ricin by terrorists in the past to target government facilities and elected officials raises concerns about the nature of these letters. Ricin, a manufactured toxin that can be in powdered form, has been associated with such incidents. Earlier this year, a foreign national pleaded guilty to mailing a letter containing ricin to former President Donald Trump and received a lengthy prison sentence. In April, Manhattan District Attorney Alvin Bragg, a Democrat, received letters containing white powder after a grand jury indicted Trump on multiple counts. The New York Police Department determined that the substance in the envelopes sent to Bragg was not hazardous.
Poison-by-mail is not a new form of attempted political assassination, as 2024 may prove to be one of the most interesting years in American political history.
Copyright 2023, IntegrityPress.org