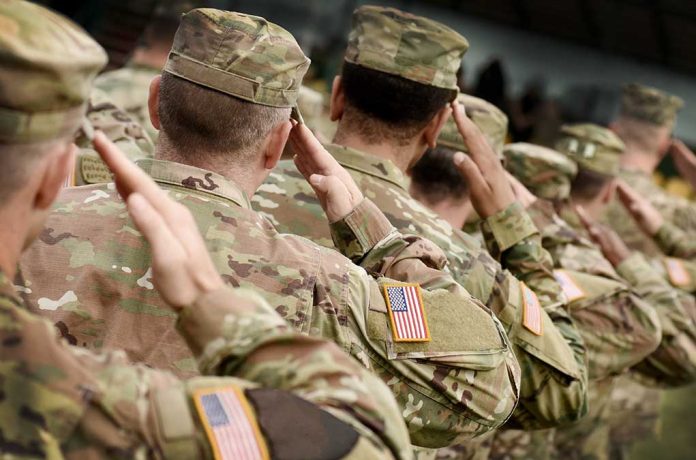 The Biden administration is to send 1,500 more  troops to the Southern American border with Mexico in anticipation of a potential flood of migrants when the Title 42 public health authority expires on May 11. The US military has a history of supporting the Department of Homeland Security on the border, and the area has numerous personnel added in the past.
Currently there are approximately 2,500 National Guard troops on the border- serving in administrative roles and not performing any law enforcement duties. This support is meant to free up resources at the Department of Homeland Security so that US Customs and Border Protection can work more freely in the field.
The deployment of these new troops was confirmed by a statement from a US official, who clarified that the 1,500 troops would be deployed for 90 days and would be tasked with performing critical support duties, such as ground-based detection and monitoring, data entry, and warehouse support. However – they, like troops added before them, will not perform any law enforcement functions. Brigadier General Pat Ryder, a spokesperson for the Pentagon, confirmed that the deployment had received the approval of Defense Secretary Lloyd Austin.
Democratic Sen. Bob Menendez of New Jersey criticized the deployment of the troops as "unacceptable," arguing that the move implies that migrants are a threat to the nation. The US officials have witnessed an increase in migrants crossing the US-Mexico border as the expiration of Title 42 approaches. Recently, there's been about 7,000 regular encounters on the southern border, and this number will probably increase in the coming weeks.
In response to the migrant crisis, the US and Mexico have agreed on a set of additional measures to address the issue. Mexico has agreed to continue taking back migrants from Cuba, Haiti, Nicaragua, and Venezuela on humanitarian grounds even after May 11 should Title 42 be lifted.