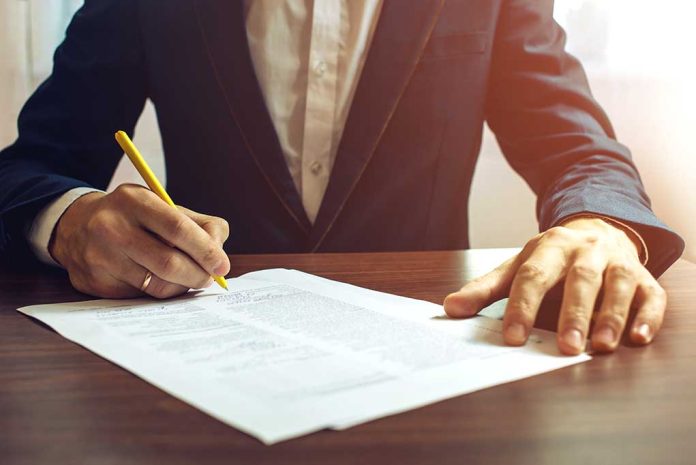 (IntegrityPress.org) – Texas Governor Greg Abbott, a Republican, has signed a bill into law that prohibits transgender-identifying males (so-called "trans women") from participating in collegiate sports teams. The legislation expands a 2021 law requiring that public school sports be separated by biological gender.
Known as Senate Bill 15 or the "Save Women's Sports Act," the new law mandates that athletes can only participate on sports teams that align with their biological gender. According to the legislation, this is determined by the gender listed on a student's original birth certificate.
To ensure compliance with state and federal laws regarding student health and medical information confidentiality, rules will be made and put into effect by the Texas Higher Education Coordinating Board, which is in charge of regulating post-secondary education in the state.
During the signing of the bill, Governor Abbott expressed concern for women's sports, stating that they are under threat. He highlighted instances where women are forced to compete against biological men, jeopardizing women's college athletic teams, records, and dressing rooms.
This action in Texas is part of a larger trend seen in several Republican-led states, where legislation described as "anti-LGBTQ bills" is being proposed. In March NCAA swimmer Riley Gaines, who is against Trans women in sports, spoke about being required to change in the same locker room as a transgender individual who had not undergone surgical transition- and how that made her extremely uncomfortable.
Previously, the National Collegiate Athletic Association (NCAA) allowed transgender athletes to compete in the category that corresponds to their gender identity. However, as aforementioned, this new law in Texas now restricts transgender identified males from participating in collegiate sports teams aligned with their gender identity.
The prospect of gender identity will definitely be a sensitive and important subject regarding the big-ticket issues for the 2024 presidential elections- it remains to be seen what can be done to have a bi-partisan agreement on the issue- as it disproportionately affects younger people.
Copyright 2023, IntegrityPress.org