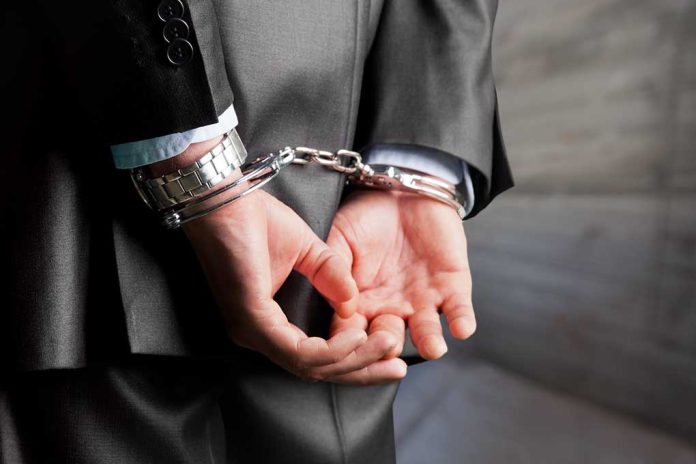 (IntegrityPress.org) – On Tuesday, August 29, an Alabama State Representative was arrested for voter fraud. David Cole allegedly voted in multiple unauthorized areas.
Madison counties sheriff's office gave records of recent bookings in their jail and showed that Cole was taken into custody early in the afternoon. He posted a $2,500 bail on the same day. Local news outlet Al.com reported that Attorney General Steve Marshall's office confirmed its involvement in the case of Cole's arrest.
Cole is facing felony charges, which could result in him serving up to 10 years in prison. Specific details regarding the charges have not yet been made available in court records.
Cole's arrest follows increased scrutiny regarding where he officially resides. Representing District 10 in the Alabama legislature, Cole faced allegations from local sources that he actually resided in District 4, which would be a violation of state law. The election results were challenged in court by Libertarian candidate Elijah Boyd.
In a review conducted in May, Cole reportedly had to answer questions about his residence for over two hours. The deposition focused on whether his listed residence in District 10 was indeed his actual home. During this session, Cole stated that he couldn't recall whether he had moved any personal belongings to the District 10 home. He also claimed to have no memory of spending nights, or even eating there.
Alabama House Speaker Nathaniel Ledbetter, a fellow Republican, issued a statement on Tuesday, expressing that the investigation was ongoing and awaiting further details. He emphasized the critical importance of upholding the integrity of elections. Ledbetter's statement highlighted the commitment of the Alabama House to maintaining fair and secure elections and stressed the need to address allegations of fraud, irrespective of party affiliation. He expressed confidence that Alabama's election laws would be upheld in their true intent through the legal process.
Copyright 2023, IntegrityPress.org