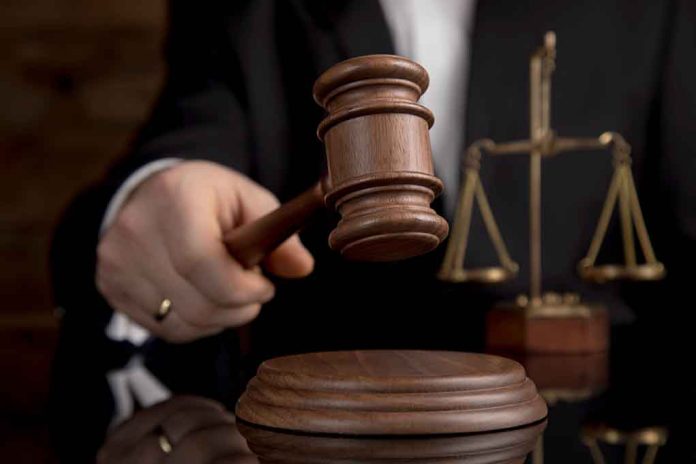 (TotalConservative.com) – Attorneys representing Alex Murdaugh, who was previously convicted of murdering his wife and son, have submitted a motion to the South Carolina Court of Appeals, requesting a new trial. The motion alleges jury tampering by the Colleton County Clerk of Court, Rebecca Hill.
The filing asserts that Hill interfered with the jury by advising them not to believe Murdaugh's testimony and the defense's evidence, pressuring them to quickly reach a guilty verdict, and misrepresenting critical information to the trial judge to remove a juror she perceived as favorable to the defense.
The motion contends that Hill's actions were motivated by a desire for a book deal and media appearances, including at least three sworn affidavits, including one from a juror and another from a dismissed juror. It also references excerpts from Hill's recently published book, "Behind the Doors of Justice: The Murdaugh Murders."
This development comes approximately six months after Alex Murdaugh was convicted of the June 2021 murders of his family. The jury took about three hours to convict him on charges of murder and weapons violations, which resulted in two life sentences. Following his sentencing, Murdaugh's legal team indicated their intention to appeal the conviction.
The case drew national attention to Murdaugh, a former personal injury attorney from a well-known local family. His father, grandfather, and great-grandfather all served as the local prosecutor successively from 1920 to 2006.
Murdaugh's attorneys, Jim Griffin and Dick Harpootlian, have requested that the South Carolina US Attorney investigate potential criminal charges related to the alleged tampering. In a news conference, the attorneys reiterated his claim of innocence and described his reaction upon learning of the affidavits, expressing disbelief and astonishment.
If Hill's statements and actions are proven, it would mean a technical betrayal of her oath as a lawyer. It also automatically means a new trial has to be set.
Copyright 2023, TotalConservative.com