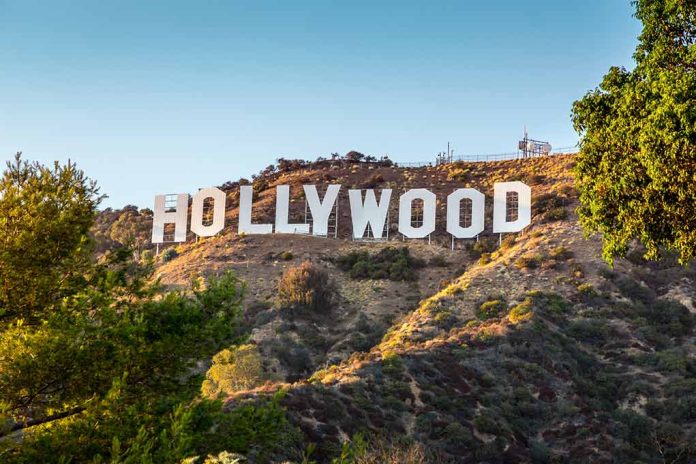 (IntegrityPress.org) – At the Academy Women's Luncheon, actress America Ferrera seized the opportunity to address a persistent problem she said is in Hollywood – the underrepresentation of Latinos in the film industry. Ferrera, renowned for her roles in "Superstore" and "Ugly Betty," expressed dismay over the findings of a recent report by the University of Southern California's Annenberg Inclusion Initiative, indicating what it claims is the continued underrepresentation of Hispanics and Latinos in films over the past 16 years.
Despite the growth of the Hispanic population in the US, the study revealed a lack of proportional representation in the film industry, with over half of Latino characters in last year's movies portrayed as criminals.
Speaking before an audience with a lot of well-known actresses, including Lupita Nyong'o, Kristen Stewart, and Rita Wilson, Ferrera alleged that the industry's perpetuation of a "system of dehumanization," affects various communities. These include Indigenous, Asian American, Pacific Islander, African American, and LGBTQ+. Ferrera, who is of Honduran descent, stressed the need for a collective commitment to equality, advocating for opportunities, access, equal pay, investment, and possibilities for every woman.
Known for her activism, Ferrera has been an advocate for Latino representation in media. Alongside her husband Ryan Piers William and actor Wilmer Valderrama, she co-founded Harness, a nonprofit organization fostering community and empowering change through storytelling.
The event also celebrated the Academy Gold Fellowship, a one-year program supporting emerging filmmakers. Erica Eng, a fifth-generation Chinese American director, was introduced by actress Annette Benning and awarded a fellowship. Before Ferrera's address, academy President Janet Yang highlighted the positive energy in the room, especially after the resolution of Hollywood's actors union strike.
The luncheon, sponsored by Chanel, aimed to bring together women from all corners of the filmmaking community, saying they want to emphasize the empowerment of women in film through resources and mentorship. Ferrera expressed gratitude for the fellowship, acknowledging it as a crucial initiative that provides female filmmakers with career-altering resources and mentorship.
Copyright 2023, IntegrityPress.org