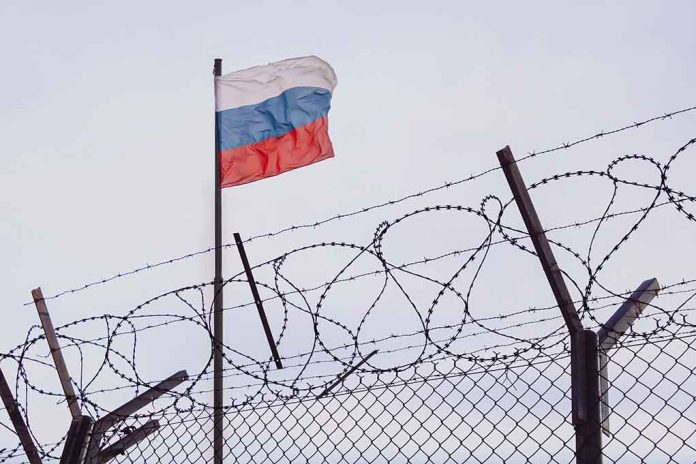 (IntegrityPress.org) – Lynne Tracy, the American ambassador to the Russian Federation, visited the detained American citizen and retired US Marine, Paul Whelan, in a Russian prison in the remote Russian region of Mordovia. Tracy commented on the prison's condition, saying that the facilities have no hot water, are generally unclean, and lack proper maintenance. The prison houses old equipment and materials, some of which are over 30-50 years old and have limited functionality. The prisoners have to take care of themselves because there aren't enough cleaning supplies and not enough medical care because there isn't even a medical staff per se.
Tracy did not really mention anything about Whelan's current state or what they discussed during their meeting. Paul Whelan was detained in Russia in 2018 and is currently serving a 16-year sentence on espionage charges, which both Whelan and the US government deny.
The US govt had originally intended to have both American Basketball player Brittney Griner and Paul Whelan released at the same time in a prisoner exchange back in December 2022, but only Griner was able to be released. According to US officials, Washington presented a "serious proposal" to Moscow to free Whelan.
Several analysts suggest that the Russian government may be using jailed American citizens as bargaining chips- in regard to the ever-growing tensions between the US and Russia over the military operation in Ukraine conducted by the Kremlin.
Another US citizen jailed in Russia is Wall Street Journal reporter Evan Gershkovich, who was arrested in March 2022 and accused of obtaining classified information. Gershkovich is the first US correspondent detained in Russia on spying charges since the Cold War, which both his family and the newspaper/magazine he works for denies.
Tracy visited Whelan in IK-17, as aforementioned, a far away Russian prison colony in Mordovia, where, according to human rights activists, poor living circumstances and aggressive inmates are common. The term "Soviet gulag" has been known in reference to this prison specifically.
Copyright 2023, IntegrityPress.org