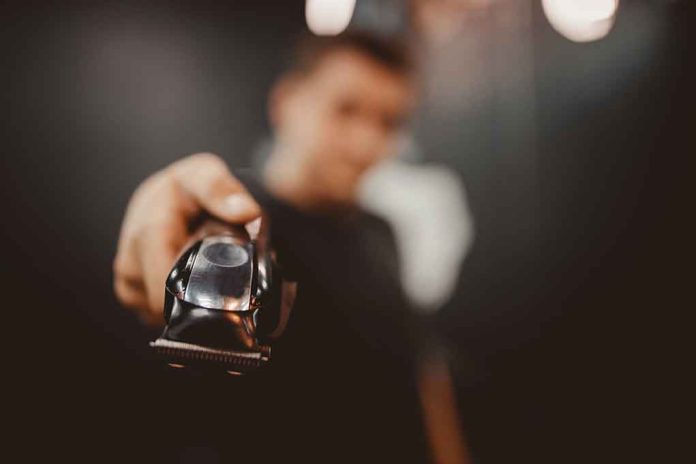 Marvel Star SHAVES HEAD – You Won't Believe Why
(IntegrityPress.org) – Jason Momoa is a world-famous actor, best known for his roles in the HBO series "Game of Thrones" and the DCEU blockbuster "Aquaman." He has also become embroiled in a minor spat with WWE superstar Roman Reigns over the wrestler's claim that "Aquaman" would have performed better at the box office had he taken on the titular role. Now, Momoa is turning heads with his campaign against single-use plastics.
On Tuesday, September 6, Momoa posted a video on his Instagram of him sitting down while someone shaved his head. The actor has had a recognizable mane of long hair for most of his career. In the video, the star claims he's shaving his head to convince people to stop using "plastic bottles [and] plastic forks" because these items pollute the land and the ocean.
'Just So Sad': Jason Momoa Shaves Long Hair So People Will Stop Using Plastic Bottles https://t.co/WURPq6Ybti

— Daily Wire News (@DailyWireNews) September 7, 2022
The actor owns a water company, Mananalu, that distributes its product in aluminum bottles rather than plastic ones. Earlier this year, he promoted the company by handing out bottles of his water to passengers on a Hawaiian Airlines flight from Los Angeles to Hawaii. His appearance followed the announcement of a partnership between his business and the airline.
Do you think this video is a genuine push for environmentalism by Jason Momoa, or is it more self-marketing?
Copyright 2022, IntegrityPress.org