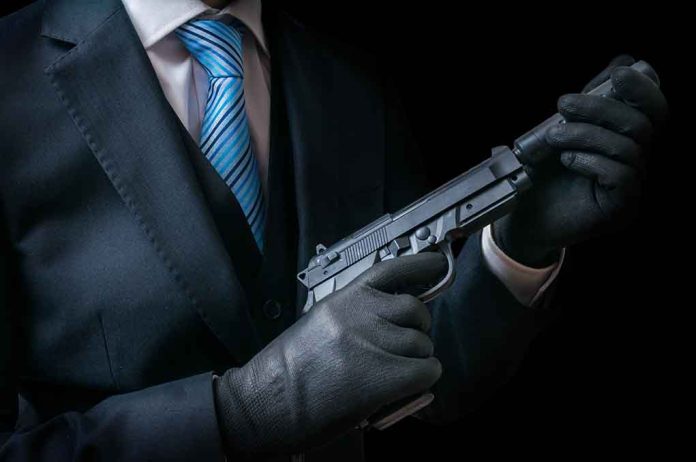 US Government Scrambling Amid Assassination Threats Related to Iran
(IntegrityPress.org) – Iran is among the countries that pose the most potent threats to the United States national security. The conversation about Iran often focuses on its efforts to further its nuclear ambitions, but the Middle-Eastern nation is a danger in other ways as well. Biden administration officials are currently focused on the risk to former US government personnel related to assassination threats Iran made several years ago.
What Threats Did Iran Make?
During the Trump administration, then-Secretary of State Mike Pompeo and Brian Hook, an aide who served as special representative for Iran, received death threats from Iran. These were ostensibly related to the pair's close involvement in the maximum pressure campaign the Trump administration waged against Iran after it decided to withdraw from the Obama-era Joint Comprehensive Plan of Action (JCPOA) in 2018.
Officials have assessed the threat level the pair face on numerous occasions since Iran first indicated it wanted to assassinate them. The most recent of these assessments took place in recent weeks. Although Hook and Pompeo have been out of office for nearly two years, experts believe both men still face real danger. As a result, the federal government continues to fund round-the-clock security for both men to mitigate their risk.
Though the State Department has not commented on the specific operations in place to keep Hook and Pompeo safe or the related costs, it did reveal that it has released a total of around $30 million to provide protection to all retired or former government officials who find themselves in similar positions. The Associated Press previously reported that the monthly cost of protecting Hook and Pompeo ran to about $2 million.
How Is the Biden Administration Handling This Situation?
As well as providing protection, the Biden administration is attempting to actively discourage potential attempts on officials like Hook and Pompeo. It's also exploring ways to dissuade the Iranians from consolidating their developing connections with Russia in the context of the ongoing military invasion of Ukraine.
Though US officials are reportedly highly pessimistic about their chances of getting a functional JCPOA deal back into operation, negotiations in that area continue. While President Joe Biden took office intending to revive the deal, the prospects have become much gloomier as time has passed. Officials have also indicated no accord will be possible while Iran continues to kill civil protesters and provide Russia with weapons.
What do you think the Biden administration could do differently to mitigate the threat faced by Mike Pompeo, Brian Hook, and other retired officials in similar positions?
Copyright 2022, IntegrityPress.org