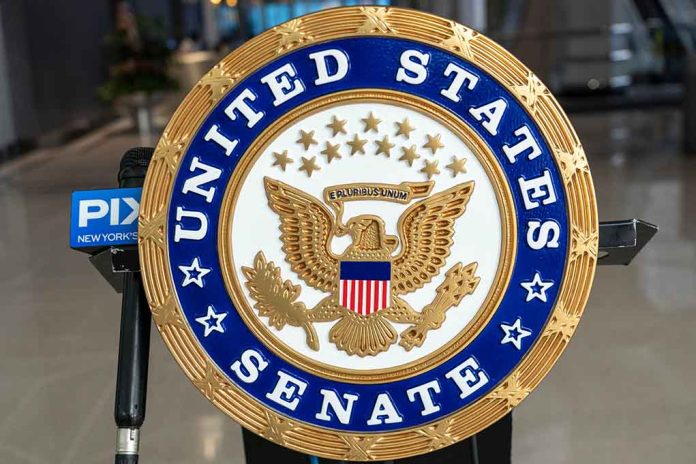 (IntegrityPress.org) – In a crowded Democratic primary to fill Senator Dianne Feinstein's seat because of her retirement, Democratic Representative Barbara Lee of California has declared her candidacy for the senate. Lee, who has been reelected 13 times, was the lone vote against the 2001 Authorization for Use of Military Force, which authorized the war in Afghanistan, and indirectly made it easier for the US to pursue war in Iraq as well. If elected, she would be the only Black female senator serving in the Congress and only the third in US history.
Lee's campaign message emphasizes the need for a strong, progressive leader who can deliver real change to ease the burden on the middle class, find solutions to poverty and homelessness, take on the climate crisis, and stop MAGA "extremists" from controlling people's bodies and dismantling democracy. Lee is a member of the House Democratic leadership, serving as co-chair of the Democratic Steering Committee, and was the former chair of the Congressional Black Caucus. Lee spent several years serving in the California state senate before heading to Washington.
Lee follows two other prominent California House Democrats who announced their candidacies last month. Senator Elizabeth Warren of Massachusetts has endorsed fellow progressive Congresswoman Katie Porter, who rose to prominence among Democrats for her direct questioning during House Oversight Committee hearings. Former House Speaker Nancy Pelosi supports Representative Adam Schiff, the former lead House manager for Donald Trump's first impeachment trial. Other potential candidates in the primary could include San Francisco Mayor London Breed and Health and Human Services Secretary Xavier Becerra. Representative Ro Khanna has also implied that he's thinking of running.
Lee had filed paperwork with the Federal Election Commission last week, readying up her entry into the race. Lee's campaign is expected to be competitive, as she is well known in California and has a record of progressive leadership.
Copyright 2023, IntegrityPress.org