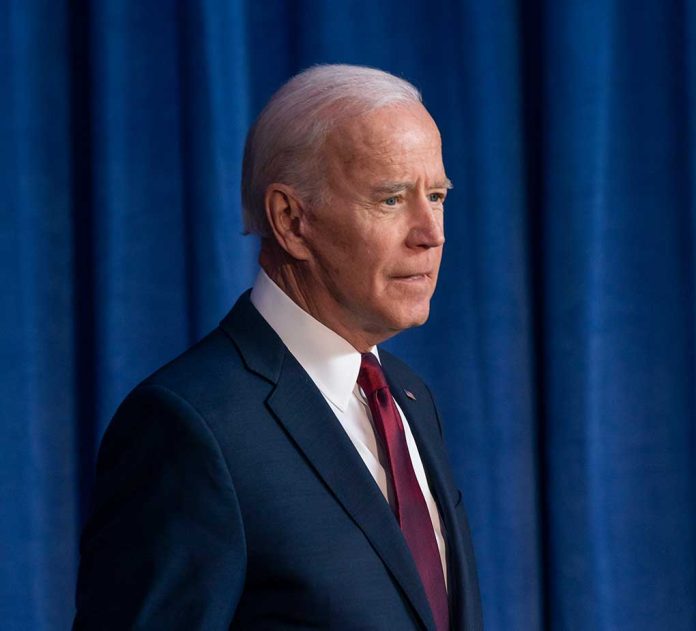 (IntegrityPress.org) – President Joe Biden was accused of abandoning environmentalists on Monday, March 13, after he approved an $8 billion Alaskan oil drilling project despite pleas for him to reconsider.
ConocoPhillips' controversial Willow Project has been described by critics as "a climate disaster waiting to happen," and a petition calling for the project's demise received 2.5 million signatures. However, despite protests and Biden's promise to put an end to oil drilling projects on public land in 2020, the Biden administration moved forward with its approval of the project on Monday, albeit in a reduced form with extra restrictions in place.
Environmentalist groups were quick to condemn Biden for the decision, with the Sunrise Movement accusing the president of "abandoning millions of young people in favor of the fossil fuel industry" and of betraying his own "climate goals."
"The harmful effects of President Biden's decision cannot be overstated," declared the Sierra Club in its own statement, warning that the move would make it "almost impossible" for Biden to achieve his previous environmental plans.
Greenpeace USA accused Biden of lighting the "fuse" of a "Carbon Bomb" and described his approval as "a betrayal to our planet & people," while Earthjustice argued that the Biden administration's restrictions included in the approval would not be able to "compensate" for the harm inflicted by the project overall.
Even prominent members of Biden's own Democratic Party called out the president for his decision, including Massachusetts Senator Ed Markey, who said Biden was "wrong" to greenlight the project and called it a "mistake we will regret for generations."
"This decision not only reverses [Biden's] campaign promise but betrays the native people who have called for the protection of their homelands and culture," Markey wrote.
After a new discovery of oil in the northeast of Alaska's National Petroleum Reserve in 2016, ConocoPhillips announced the Willow Project, estimating that it would be able to produce as many as 180,000 barrels of oil per day. While five drill sites were initially planned, the number was eventually reduced to three.
Copyright 2023, IntegrityPress.org