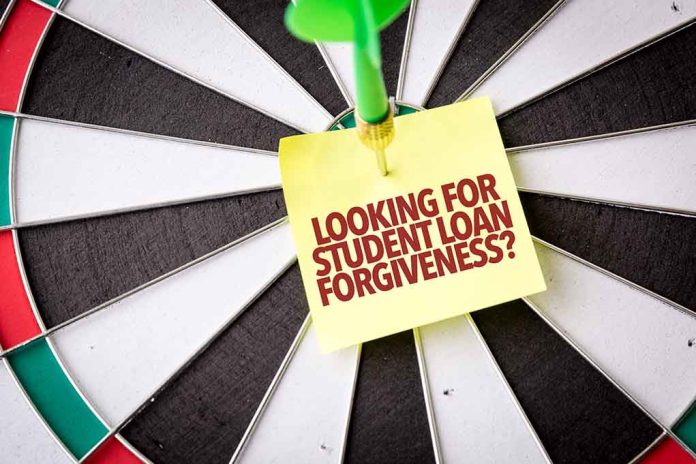 (IntegrityPress.org) – On August 22, President Joe Biden's administration officially introduced a new income-based student loan repayment initiative, "SAVE," which lines up closely with the return of student loan payments in October.
The initiative was first revealed by the White House in August of 2022. This program is extremely important to Biden's constant aspiration of delivering student debt relief, particularly following the Supreme Court's rejection of his scheme to erase as much as $20,000 from loan balances. Having already undergone weeks of beta testing for online enrollment, the program is now formally accessible for enrollment via the student aid portal on federal websites.
In a video broadcast celebrating the launch, Biden noted that this program stands as the most budget-friendly student loan arrangement ever made. He emphasized that his administration is willing to work with students to get the financial release that they need so that the option of going to college is expanded to everybody of all backgrounds.
Because the plans are based on discretionary income which is specifically defined as the difference between an individual's yearly earnings and 225% of the poverty benchmarks, some recipients' payments will be even lower. An individual earning around $15 per hour will be exempt from monthly payments as per the White House's illustration.
Neera Tanden, White House Domestic Policy Advisor, emphasized the transformative potential of this plan during a press call, asserting that the plan's potential regarding young American's opportunities is "massive". She further said that the plan will ensure that student loans will now become manageable for all students.
It is anticipated that the SAVE's cost will surpass that of Biden's original student loan forgiveness plan, which was rejected. The University of Pennsylvania's Wharton School in July approximated the price tag for the novel income-driven repayment plan at around $470 billion over the next decade. In contrast, the Congressional Budget Office had projected a $315 billion expense over the same timeframe for Biden's cancellation scheme.
Copyright 2023, IntegrityPress.org