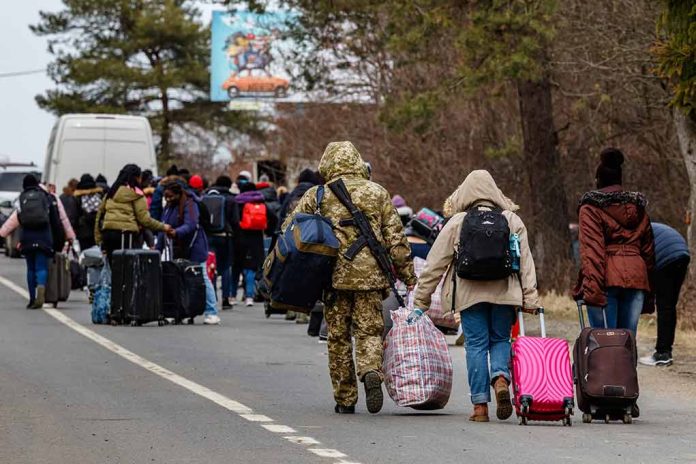 (IntegrityPress.org) – According to The Messenger, Washington is in the process of developing contingency plans for the potential evacuation of American citizens from Taiwan due to escalating diplomatic tensions between the United States and China. An unidentified senior U.S. intelligence official revealed that the planning for these protocols has been ongoing for at least six months and has intensified in the past couple of months. The U.S. State Department has not issued a travel warning advising Americans against visiting Taiwan and currently classifies the island as having the lowest level of travel advisory.
The development of evacuation plans is being kept confidential as it is considered a sensitive matter for the Taiwanese government, according to sources cited by The Messenger. As of 2019, there are over 80,000 Americans residing in Taiwan. The planning efforts involve State and Defense Department officials who are responsible for identifying potential meeting locations, evacuation routes, and transportation methods for various emergency scenarios. It has been reported that other countries such as Indonesia and the Philippines have already formulated evacuation plans, and discussions have taken place between Japan and Taiwan regarding a similar plan for their citizens.
U.S. policy mandates American embassies worldwide to prepare evacuation plans for U.S. citizens, with more detailed plans often developed in collaboration with the Department of Defense. However, while the government acknowledges the possibility of assisting with citizen evacuations under specific conditions, such support is not guaranteed.
The tensions between the U.S. and China have not been cordial lately. They've only recently gotten significantly worse due to China's support of Russia in their invasion of Ukraine and Chinese spy balloons flying over the US a few months ago. Even with those balloons eventually being shot down- it was a huge moment in the devolution of U.S.-Chinese relations.
Copyright 2023, IntegrityPress.org