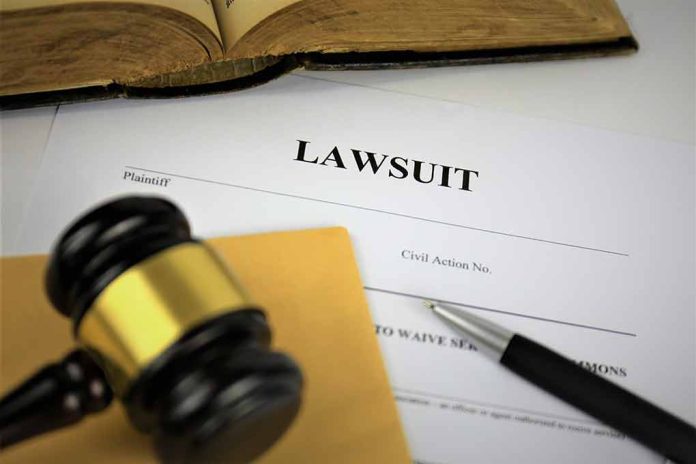 (IntegrityPress.org) – On Monday, 4/17/23, the Biden administration was sued by the Protect the Public's Trust Watchdog group (PPT). According to the accusations, the administration breached the law by suppressing correspondence involving the daughter of interior secretary Deb Haaland. The PPT has asked a federal court to order the DOI, which is the Dept of the Interior- and the Bureau of Land Management (BLM) to comply with its information requests. PPT filed information requests with the DOI and BLM on January 2.
The requests asked for communications between Haaland's daughter Somah and top agency officials. These requests were made following a report that revealed Somah Haaland had lobbied federal lawmakers on issues related to oil and gas leasing. PPT Director Michael Chamberlain said that Haaland's daughter's activism and lobbying efforts could create a perception that Secretary Haaland may have conflicts of interest on issues under her authority. The group also expressed concern about Somah Haaland's participation in a protest that turned into a riot at the Interior headquarters.
In December, it was reported that Somah Haaland, the media organizer for the Pueblo Action Alliance (PAA), had traveled to Washington DC, with a group of fellow climate activists. They requested that drilling for fossil fuels be prohibited close to the Chaco Culture National Historical Park in northern New Mexico.
All correspondence between Somah Haaland and seven DOI officials, including her mother, regarding the film were requested in response to PPT's information request in January. The DOI and BLM may not have complied with their legal FOIA duties- according to the lawsuit filed by the group on Monday.
The Western Energy Alliance, a major energy sector lobby based in Denver, requested that House Natural Resources Chairman Bruce Westerman, of Arkansas, investigate the interior secretary's alleged ethical transgressions. Secretary Haaland is scheduled to testify before the House Natural Resources Committee on Wednesday. The DOI declined to comment on PPT's lawsuits.
Copyright 2023, IntegrityPress.org