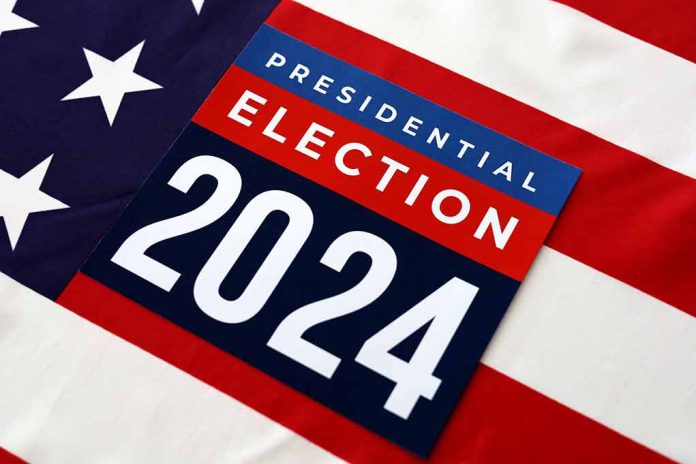 (IntegrityPress.org) – According to a strategy memo revealed by Biden's campaign manager Julie Chavez Rodriguez, they are looking ahead to a general election that they expect to be closely contested. The memo also underscores and alleges that the message Biden conveyed back in 2020 remains popular and central to the upcoming campaign.
Rodriguez emphasized that President Biden and Vice President Harris possess a compelling message that resonates with voters and provides a clear distinction from whoever the Republican Party nominates. Their strategy centers on hard work and a focus on the campaign's core message, much like their approach in 2020.
The memo is noteworthy because it reflects a president who, while repeatedly asking for the opportunity to "finish the job," is equally determined to frame the upcoming Presidential race as a final referendum on preventing Trump's return. The MAGA movement remains popular, even with the former president facing indictment in multiple cases with more than 90 felony criminal counts.
Recent national polls indicate that a potential rematch between Biden and Trump would be exceedingly close if the election were held today.
Rodriguez highlighted the administration's efforts to protect core democratic values, preserve abortion rights, and implement programs aimed at strengthening the economy and the middle class. These factors contributed to the Democrats defying historical midterm odds in the 2022 elections, with Democrats maintaining control of the Senate and narrowly losing the House majority to the GOP.
The campaign's research indicates that building on progress to complete unfinished tasks remains a compelling message for mobilizing their base and for winning over undecided voters. The memo predicts that MAGA and its "extremist tendencies" will be rejected and instead people will be "swayed" by the administration's alleged legislative accomplishments, such as comprehensive health care and green energy initiatives.
Meanwhile, Trump has managed to lead the early stages of the 2024 GOP primary by a decent margin, despite his legal issues. In the lead-up to the midterms, Biden repeatedly warns that Trump and his movement poses a threat to American democracy.
Copyright 2023, IntegrityPress.org