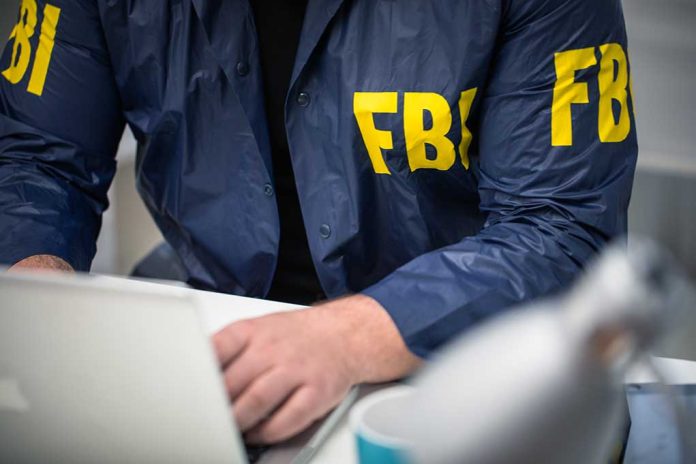 Journalist Goes Missing After Biden's FBI Raided His Home
(IntegrityPress.org) – It's no secret that government officials and journalists sometimes have complicated relationships. One need only watch a White House press briefing for evidence of the contentious nature of some interactions. So, suspicions of foul play seem inevitable when a reporter with a long track record of holding administrations to account goes missing without explanation, such as in the case of James Gordon Meek.
Who Is James Gordon Meek?
Meek's journalistic career has involved criticism of the Obama, Trump, and Biden administrations on matters related to military activity and international relations. He also won an Emmy for his role in producing a documentary about the Pulse nightclub massacre in Orlando, Florida, in 2016.
The journalist also previously worked as an advisor on counterterrorism policy to the House Homeland Security Committee.
What Happened to Meek?
Some of Meek's neighbors and others familiar with the situation spoke to Rolling Stone for a long-form exclusive report the magazine published regarding the reporter's recent disappearance. Neighbors say federal agents descended on his Washington, DC, residence in April to conduct a raid. The magazine states an FBI spokesperson confirmed an operation occurred at Meek's apartment but refused to comment further on the matter because it related to "an ongoing investigation."
The tweet below, which backs up the assertions of another analyst regarding Russian military activity, was the journalist's last post on Twitter before his disappearance.
Facts: https://t.co/VNyhbFETvT

— James Gordon Meek (@meekwire) April 27, 2022
Sources told Rolling Stone agents found classified information on Meek's computer. Yet, the government has reportedly not charged the journalist with any criminal offense.
What Are People Saying?
Rolling Stone questioned several of Meek's associates for its report. None could shed significant light on what happened to him or his current whereabouts.
Lt. Col. Scott Mann, a retired Green Beret who was co-authoring a book with Meek before his disappearance, told Rolling Stone the journalist contacted him shortly before the raid on his property. Meek reportedly told Mann he could no longer work on the book due to "serious personal issues." Mann described Meek's demeanor during the conversation as "distraught."
Eugene Gorokhov, the journalist's lawyer, told Rolling Stone his client wasn't sure why he was facing allegations of mishandling classified information. Gorokhov added that any secret documents Meek did have on his computer would have ended up there through his work as a journalist.
Who or what do you think is behind James Gordon Meek's disappearance? Is there more to the story than meets the eye?
Copyright 2022, IntegrityPress.org