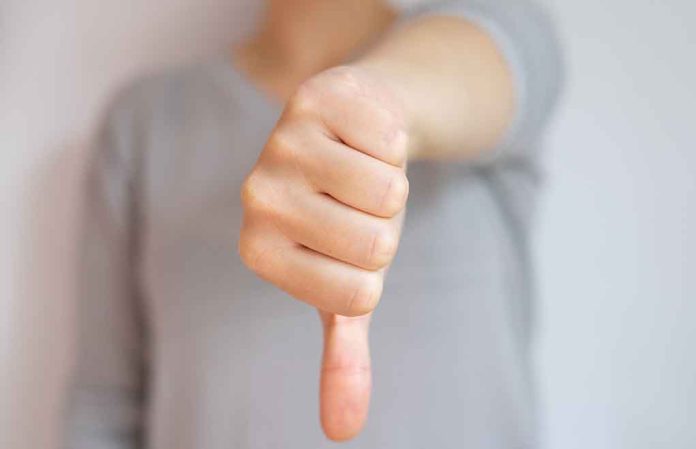 (IntegrityPress.org) – According to a poll by The Associated Press/NORC, around half of Democrats express disapproval of President Joe Biden's handling of the Israeli conflict. This indicates a significant division within the Democratic Party regarding the ongoing war.
The attack on Israel that began on October 7, and the subsequent Gaza incursion by Israel, have created a complex political challenge for Biden. Despite expressing support for Israeli sovereignty, Biden has simultaneously pressured Israel to minimize civilian casualties and facilitate humanitarian aid to Gaza.
Among Democrats who approve of Biden's handling of the conflict, a majority, around 70%, believe Biden's support for Israel is a good thing. Of those who disapprove, 65% argue that the US support for Israel is excessive.
Over 20 Democrats voted to censure Representative Rashida Tlaib, the sole Palestinian American in Congress. This action was taken due to Tlaib's criticisms of Israel and her use of a phrase interpreted by some Jewish groups as advocating for the destruction of Israel. Tlaib, in response, has emphasized her call for a ceasefire in Gaza and advocated for peaceful coexistence between Israelis and Palestinians.
The reactions to Biden's stance on Israel vary within the Democratic Party. In South Florida, where many Jewish residents reside, there is appreciation for Biden's support of Israel. On the contrary, in Michigan and Minnesota, states won by Biden, prominent Democrats and members of sizable Arab and Muslim communities have expressed criticism.
Opinions on Biden's approach to the conflict do not seem to significantly impact Democrats' support for an independent Palestinian state. Biden, like most Democrats and Republicans, endorses a two-state solution. However, no American administration has made substantial progress towards realizing such an agreement.
About 40% of Democrats overall express favor for establishing an independent Palestinian state, covering the Gaza Strip, West Bank, and East Jerusalem. Yet, both fervent supporters and critics of Biden acknowledge there are challenges to establish something like this as a permanent solution.
Copyright 2023, IntegrityPress.org