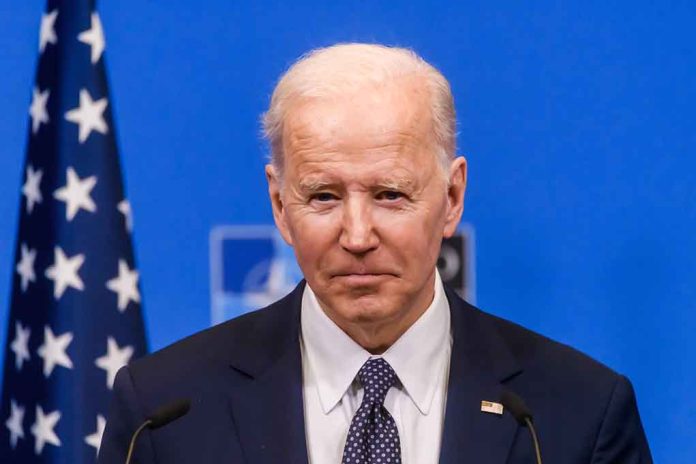 (IntegrityPress.org) – Student debt relief has been a major bone of contention in Washington, DC, for a number of years. President Joe Biden brought the issue sharply into focus when he announced a plan to absolve up to $20,000 worth of debt for millions of qualifying borrowers in late August 2022. However, the plan has encountered significant pushback and a number of legal challenges, so the Biden administration had to put the brakes on implementing the plan. The president recently indicated his latest intentions to work around those potential barriers regarding student debt while addressing a civil rights group event.
What Is Joe Biden's Next Student Debt Relief Plan?
On Monday, January 16, the president marked Dr. Martin Luther King Jr. Day by giving a speech at a National Action Network event in Washington, DC. The organization is a long-standing equality activism group founded by Rev. Al Sharpton.
The president stated his original student debt relief plan would have been in operation already were it not for the multiple lawsuits filed by Republican opponents. He reassured his audience that he believed his administration had the legal authority to implement the plan and that the US Supreme Court would ultimately uphold his scheme.
This statement comes alongside a new Department of Education (DOE) plan that would see loan repayment structures reimagined under an income-driven repayment (IDR) plan. This scheme will assess borrowers' monthly loan repayments based on their level of discretionary income. The plan also involves a provision that could see borrowers' debts forgiven after a 20-year period. The architects of this new plan designed it to address concerns that the existing IDR framework was not sufficiently straightforward for many borrowers to receive debt forgiveness.
What Is the Current Status of the Original Student Loan Forgiveness Program?
The Biden administration publicized its initial plan to forgive student loans last year. It proposed forgiving $10,000 in loans for single borrowers earning less than $125,000 annually and upping the forgiveness to $20,000 for Pell grant recipients.
However, legal challenges quickly put the brakes on the plan, with two in particular currently standing in the way of its implementation. Six Republican-led states collectively filed one of the lawsuits accusing the Biden administration of overstepping the bounds of its authority. Student borrowers who alleged the distribution of the benefits under the plan would treat them unfairly filed another significant lawsuit blocking the program.
The US Supreme Court will hear both cases next month.
Copyright 2023, IntegrityPress.org