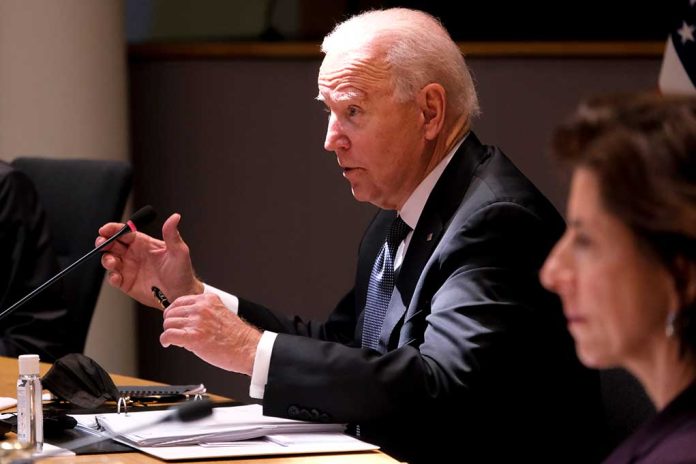 (IntegrityPress.org) – Following a series of tragic and senseless shootings that occurred in various cities leading up to the July Fourth holiday, President Joe Biden reiterated his call for stricter gun control measures, including a ban on semi-automatic rifles.
Incidents in many cities across the states resulted in the deaths of at least 10 individuals, with numerous others sustaining injuries. Additionally, Chicago witnessed a string of shootings during the holiday weekend, claiming the lives of five people and leaving over 30 others wounded.
In a statement issued on Tuesday, July 4, Biden emphasized the need for action amid the mass shootings in the U.S. He said it is within the power of the people to help the federal government enact stricter gun control. The President's remarks come one year after a mass shooting at a Fourth of July parade in Highland Park, Illinois, which resulted in the deaths of seven individuals and the injury of nearly 50 others. Illinois had subsequently implemented a ban on the sale of semi-automatic weapons and high-capacity magazines.
Acknowledging the urgency of the situation, Biden emphasized that more needs to be done not only in Illinois but also across the country to address the pervasive issue of gun violence, which continues to ravage communities.
In the United States this year alone, there have been almost 350 mass shootings, according to data from the Gun Violence Archive. According to the group, a mass shooting occurs when four or more people are wounded or murdered, except the shooter.
Mass shootings have seen an uptick lately, as the world is returning from the lockdowns and restrictions from the pandemic. With the 2024 elections fast approaching, there does not seem to be any sort of bipartisan agreement in regards of what to do about the shooting issues that plague the United States constantly.
Copyright 2023, IntegrityPress.org