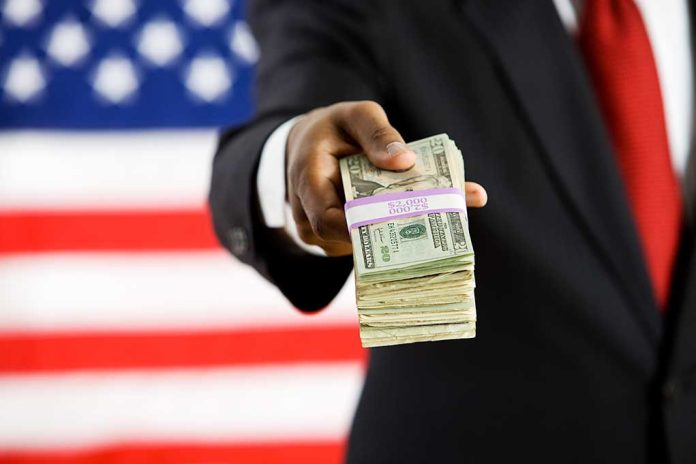 (IntegrityPress.org) – President Joe Biden is stepping up his efforts for reelection this week through a series of four fundraisers in the San Francisco area. The objective is to strengthen his campaign's financial resources and establish a strategic foundation for the upcoming 2024 election. An anonymous source familiar with Biden's travel plans revealed that the campaign has scheduled over 20 fundraising events featuring not only Biden but also Vice President Kamala Harris and First Lady Jill Biden.
With more than half of these events centering around the Democratic president himself, Biden recently arrived in California and received a warm welcome from Governor Gavin Newsom. He will also be making trips to New York, Maryland, and Illinois.
During one of the two fundraisers held on Monday, June 19, President Biden emphasized the critical importance of the 2024 election, asserting that democracy itself hangs in the balance. The president also made a visit to the Lucy Evans Nature Preserve in Palo Alto, where he commended the ongoing endeavors to mitigate climate change. Biden recognized the preserve's effectiveness as a protective barrier against rising tides and potential flooding.
During his time at the preserve, Biden announced a substantial investment of $600 million to tackle the climate crisis in the United States. These funds are aimed at bolstering the resilience of the nation's power grid to withstand extreme weather events, assisting communities in preparing for the impacts of rising sea levels, and reducing greenhouse gas emissions from fossil fuels.
As President Biden seeks a second term in the White House, his primary objective is to generate political momentum. He also faces competition from several Republican presidential candidates, including former President Donald Trump and Florida Governor Ron DeSantis, who are in the early stages of their campaigns vying for the party's nomination in the 2024 election. According to current national polling- Trump holds a significant lead over other contenders and is widely considered the frontrunner among Republicans.
Copyright 2023, IntegrityPress.org