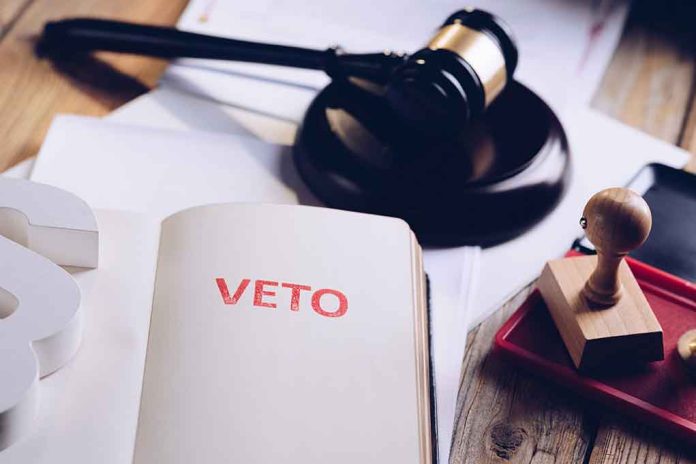 (IntegrityPress.org) – The White House has announced that if the Protection of Women and Girls in Sports Act, also known as HR 734, is passed by Congress, it will be vetoed by Biden. Republican Representative Greg Steube of Florida filed the bill, which would forbid biological men from taking part in women's sports, and the House is anticipated to vote on it this week. The White House stated that it "strongly opposes" House passage of HR 734, adding that for students, being part of a sports team is important for their development, school engagement, and leadership and life skills.
It argued that HR 734 would "deny access to sports for many families" and is discriminatory, even for elementary school students. The statement went on to note that schools and athletic associations already have participation policies that account for various elements, including athletics, levels of education, and levels of competition, and that HR 734 would impose a "unnecessary" sort of mandate that would force coaches to oust children from their teams. The White House also claimed that transgender youth already face a mental health crisis and that policies like H.R. 734 hurt families and students.
It further emphasized that "discrimination" has no place in schools or playing fields and criticized Congressional Republicans for prioritizing discriminatory policies instead of addressing pressing issues like raising teacher pay, keeping guns out of schools, and addressing the mental health crisis among youth.
Under Steube's bill, schools that receive federal Title IX funding would be prohibited from allowing biological males to participate in female athletic programs. The legislation would recognize an athlete's sex only by their reproductive biology and genetics at birth. However, if no biological female athlete loses a roster slot, transgender female athletes would be permitted to train in a girls' athletic program. The House Education and Workforce Committee approved the legislation in a 25-17 vote, with every Republican in favor and all Democrats opposed.
Copyright 2023, IntegrityPress.org