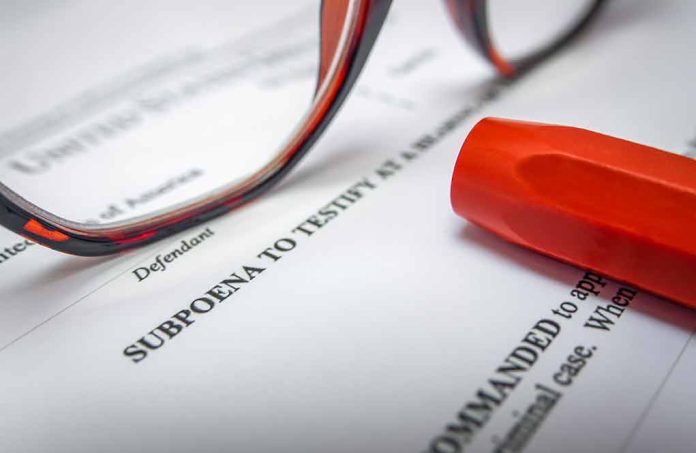 (IntegrityPress.org) – If Hunter Biden's team of lawyers have their way, former President Donald Trump will be forced to appear in another courtroom, though not for reasons that are related to any of his current indictments. According to several reports, the younger Biden's attorneys have asked the judge presiding over his Delaware gun case to issue subpoenas for both the ex-President and a number of former Trump-era officials.
In the November 15 request, head attorney Abbe Lowell argued that his client was initially charged only because of what he said was due to an incessant and improper partisan pressure. In addition to the former President, should Judge Maryellen Noreika give her nod of approval, Bill Barr, Richard Donoghue and Jeffrey Rosen will each be forced to testify.
Lowell's request goes on to say that publicly available records appear to show that then-President Trump applied pressure on the three ex-Department of Justice officials to pursue a case against Hunter Biden and that his original charges may have arisen because of selective vindictiveness. The attorney argues that if that were indeed the case, the officials in question would be guilty of having violated his client's Fifth Amendment protections.
Noreika has yet to make a decision about Hunter Biden's move. If she reacts to it the same way she reacted to the younger Biden's plea agreement, the President's son will be out of luck. In July, Noreika rejected what prosecutors had drawn up after discovering the deal gave the admitted recovering crack addict near-blanket immunity from future prosecutions.
Neither Trump nor the other former officials named in the request have responded to the developments. Hunter Biden's trial does not have a set start date, but some expect that it will begin in February of 2024. Noreika, prosecutors and the defense have reached a consensus that it will kick off after January 30 of 2024.
The President's son is potentially facing 25 years behind bars.
Copyright 2023, IntegrityPress.org