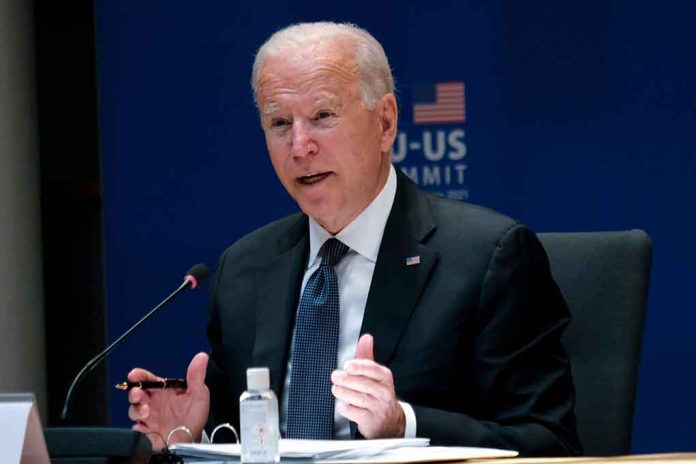 (IntegrityPress.org) – Democrats were full of praise for President Biden's State of the Union address on 2/7/2023, while Republicans were not as enthused and had a much different view. Senate Majority Leader Chuck Schumer of New York said that Biden was speaking with hope honor and vigor, and that it seemed like that Bidens address was almost as if he was just talking to everyday Americans. House Speaker Nancy Pelosi of Califronia called praised the speech and called it inspiring and that it espoused good leadership. House Minority Leader Hakeem Jeffries of New York acclaimed Biden for his address and had nothing but praise and implied it was full of vision, while Rep. Joaquin Castro of Texas said the test for Biden was passed by him with flying colors.
Senator from Connecticut, Chris Murphy, praised the speech and mentioned that Republicans were incensed by Biden's false assertion that Social Security and Medicare will be slashed. Biden was also acclaimed by liberal activists, with Laurence Tribe, a professor at Harvard Law School who has advised top Democrats, calling Biden's performance in the state of the union "masterful."
Republicans were not so approving of the speech as the Democrats were, with Sen. Ted Cruz of Texas saying it was out of touch, very divisive, and very angry. Sen. John Cornyn, also of Texas said the speech was downplaying inflation and that the upsurge in crime across the country was being ignored. Sen. Roger Marshall of Kansas said Biden downplayed the issues facing the country and administration, especially those affecting working class families, while Sen. Josh Hawley of Missouri did not like Biden's response on the China issue, implying it was inadequate.
The mixed reaction by both republicans and democrats is just standard procedure for federal issues since 2016. While democrats, as stated prior, were full of immense praise for the speech, republicans pointed out issues that, to them, are in dire need of fixing. There is no current way in which either side's worried or praises can be met in the middle.
Copyright 2023, IntegrityPress.org