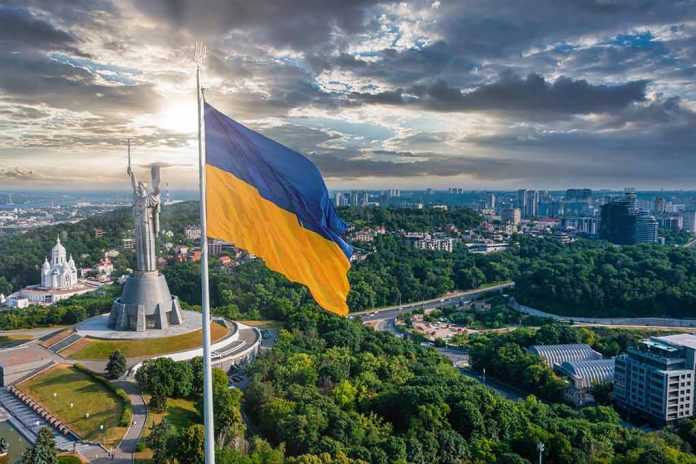 (IntegrityPress.org) – According to internal documents leaked by someone in the Biden administration, the White House is extremely concerned about how corruption issues in the Ukrainian government could affect the public's willingness to continue supporting the war effort. A loss of popular support could lead to NATO-member governments abandoning their support of Ukraine altogether, the document appears to say.
The leaked papers, which are reportedly marked as "sensitive but unclassified," lay out the administration's plan for rooting out financial nefariousness and list a number of steps the administration is said to be taking to reform corrupt practices in the Eastern European nation. Should President Zelenskyy choose to delay addressing the "anti-graft" issue, the plan emphasizes that he risks inviting disaster in the form of international abandonment.
The 22-page public version of the plan was posted to the State Department's website near the beginning of September and received little notice from those in the media. It did not include the reference to "high-level corruption" that one could find in the leaked and more lengthy alternative.
To combat graft on the part of Ukrainian officials, the Biden administration appears to promote bank privatization, English lessons for school children and encouraging the nation's military to embrace NATO protocols. Politico frames the difference between the public and confidential versions of the plan as being an issue of messaging.
According to the outlet, the corruption issues in Ukraine translate into two separate stateside problems for the White House. Should the public find out about the wide-scale graft in the Zelenskyy government, then the President will be forced to deal with a furious base of taxpayers. Their piece goes on to say that Biden's political opponents, many of whom already want to defund the war, will have fresh reasoning for limiting American aid to the nation.
A report from 60 Minutes recently uncovered that the United States has provided Ukraine with over $70 billion in taxpayer subsidized assistance.
Copyright 2023, IntegrityPress.org