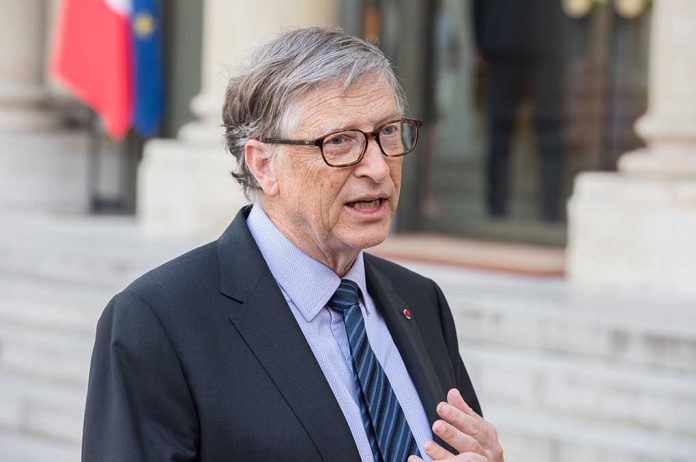 (IntegrityPress.org) – Bill Gates is the multibillionaire founder of Big Tech giant Microsoft. Though he's no longer at the helm of the computer and software corporation, he remains very much in the public eye; he has remained relevant by sharing his views on various aspects of current affairs, and his beliefs are often controversial. He recently held his annual "Ask Me Anything" event on Reddit, where platform users got the opportunity to quiz him about a range of topics. He had particularly interesting responses to questions about artificial meat and nuclear energy.
Responding to a question about the likely uptake of plant-based dieting as a means of tackling climate change, Gates said he didn't believe "most people" would go vegan in an effort to help the environment. He referred to businesses making meat "in new ways," as well as other innovators seeking to farm beef in the traditional way but with lower emissions.
I'm live on @Reddit now. Ask me anything: https://t.co/pGYLckOrL6 pic.twitter.com/fCK8b2MdHM

— Bill Gates (@BillGates) January 11, 2023
Gates admitted he had invested in companies involved in producing artificial meat and expressed his hope that their offerings will one day be "very good" despite their small current market share. Later in the thread, Gates mentioned meat as being one of the "dirty products" that are risk factors when it comes to climate change.
Another query sought to know whether Gates was making progress with his "molten salt Thorium reactors." The Reddit user, who described themselves as a "long-time fan," also asked Gates whether he had succeeded in his effort to "destigmatize [the] use of nuclear power" with a view to solving the world's energy crisis.
The billionaire responded that both of the reactor designs he's working on are making "excellent progress" but that the war in Ukraine has caused uranium supply issues. He said that, once built, his reactor will be a "low cost and super safe" tool in the fight against the climate crisis.
Copyright 2023, IntegrityPress.org