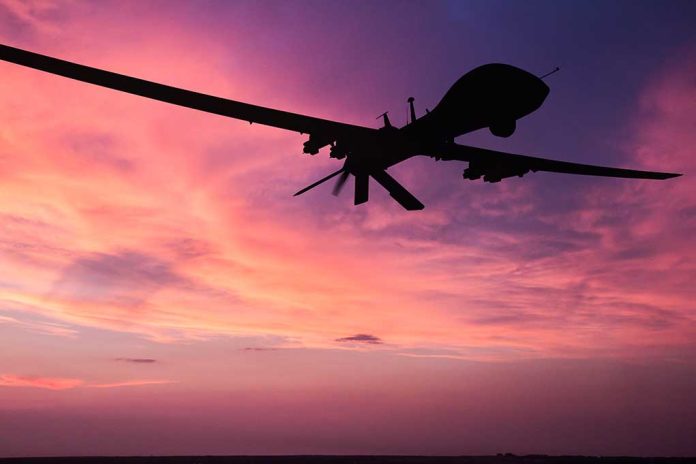 (IntegrityPress.org) – The US is giving Ukraine Black Hornet "nano-drones" for recon purposes from a new $400 million military aid package this month. Ukraine received these drones from other countries before, but this is the first time the US specifically supplies them.
This package will also contain multiple types of HIMAR and NASAM anti-air systems and ammunition for artillery. The US will likewise supply vehicles, including BTR Strykers, and mine detection equipment. The usual small arms ammunition and infantry-focused missiles will be sent as well.
A prior package was confirmed just last week, with over $1.1 billion in military supplies and equipment. This included more NASAM systems, shells, tank ammunition, and aviation ammunition, presumably to combat Russian air superiority.
Separately, the US will purchase fuel tankers, various tactical vehicles, communication equipment, and other miscellaneous non-combat role equipment for Ukraine.
These aid packages come at a time of uncertainty about Ukraine's ability to maintain a tactical advantage during their offensives. Most Ukrainian victories as of late have been through behind-enemy-lines-style tactics, like the bombing of the Kerch bridge, or the drone attacks on Moscow.
Even in these small victories, Russia's responses are usually much more devastating. Just recently, Odesa, a very important Ukrainian port city, was targeted by Russian missiles. These missile strikes severely damaged Ukrainian ammo depots, and warehouses full of military equipment.
Outside of the battlefield, the war's effects can still be felt, as Russia recently terminated the grain deal. This deal was essentially a lifeline for some middle eastern and African countries, who primarily get their grain from Ukraine. However, Russia has now stated that from this point on any Ukrainian vessel coming to ports in the warzone will be considered a military target and will be engaged.
An end to the war is still far from sight, and it remains to be seen how it will escalate, or deescalate, in the future.
Copyright 2023, IntegrityPress.org