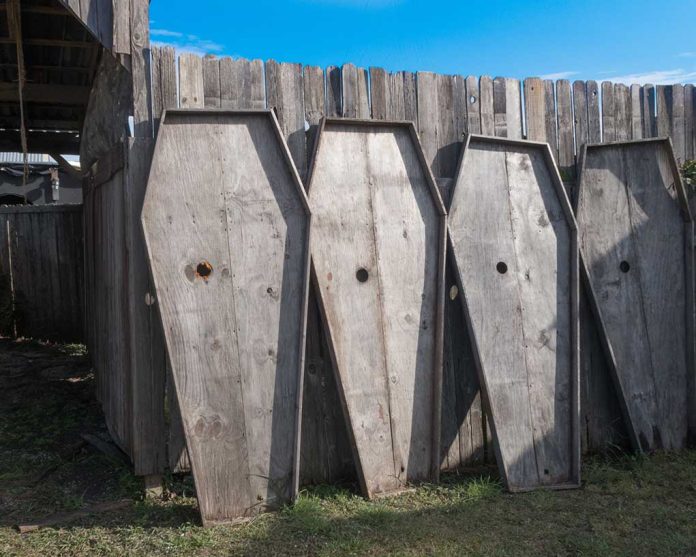 (IntegrityPress.org) – On Tuesday, September 26, a grim event unfolded in Monterrey, Mexico, the nation's second-biggest city, as multiple bodies, several bags, and ice coolers containing human remains were found abandoned all across the city.
These horrifying findings were the aftermath of an attempt by the Sinaloa Cartel and a related gang to infiltrate the Northeast Cartel, as indicated by warnings inscribed on various poster sheets left at the seven different locations.
The Northeast Cartel, which split from the Zetas, has their territory in the northern state of Tamaulipas, right next to Texas. This cartel is known particularly for kidnapping migrants attempting to cross the US border.
Juan Trevino, the leader of this cartel who is also a US citizen, was apprehended by military and police forces on March 15, 2022, in Nuevo Laredo, and then was deported the following day.
The initial three bodies were located in the municipality of San Nicolas de Los Garza. Additional corpses and human remains were uncovered in most of the neighboring municipalities. Henchmen affiliated with the Northeast Cartel also placed a garbage bag and two plastic ice coolers with remains next to two posters with messages written on them. These posters warned members of the Sinaloa Cartel and its associate, the Rodos gang, purportedly supported by cartel co-founder Ismael Zambada, of severe consequences if they continue to spy on their rivals.
These gruesome discoveries are reminiscent of the brutal era in the mid 2000s when cartel conflicts ravaged the city, often leaving bodies strewn in the streets or hanging from bridges. The intensity of violence in Monterrey had lessened recently and the city was even chosen as the future site of a new Tesla car plant.
Authorities in Nuevo León state are currently conducting investigations to ascertain the exact number of victims who fell prey to the cartel's violence.
Copyright 2023, IntegrityPress.org