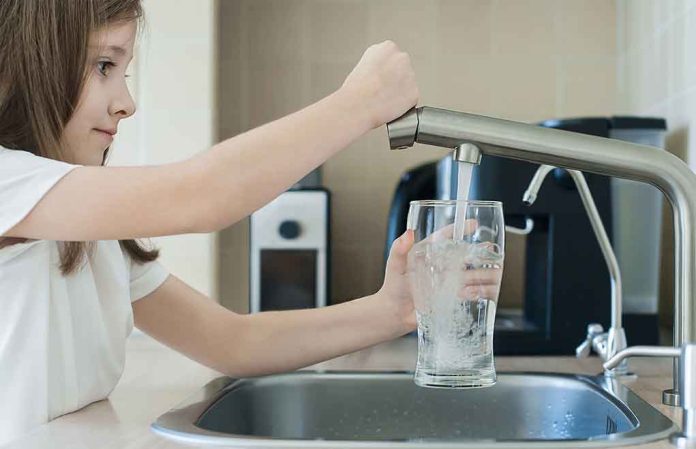 Warning ISSUED – Is Your Water Contaminated?
(IntegrityPress.org) – In recent weeks, the residents of Jackson, Mississippi, have had to rely on bottled water for their daily consumption after the failure of the city's primary treatment facility, the O.B. Curtis plant. This incident marks the latest public safety event in the state's capitol, where questionable safety practices have reportedly been an issue for decades. Officials recently reported it restored water pressure in Jackson, but previous advisories will remain in effect.
The city government issued a statement on Monday, September 5, advising that pressure had returned to normal in all portions of the Jackson metropolitan area. However, the system's water quality remains low.
"Today, the tanks are full. Water pressure is solid," Reeves said during a Monday news conference. https://t.co/Z4GcBnzjvA

— News 9 WAOW (@WAOW) September 6, 2022
Officials confirmed that the current supply is suitable for flushing toilets and other "gray water" functions, but residents must boil it before consumption. The city hopes potable water will soon flow from faucets again, though it remains unclear how long that might take.
Mississippi's Republican Governor Tate Reeves worked with Jackson Mayor Chokwe Antar Lumumba to restore proper operations at the O.B. Curtis plant. He stressed the need to attend to the "immediate health and welfare" of residents.
The re-pressurization of the system means Jackson schools might reopen, with the exception of Forest Hill High School. Officials reportedly plan to transfer classes to an alternative location for the time being.
Copyright 2022, IntegrityPress.org