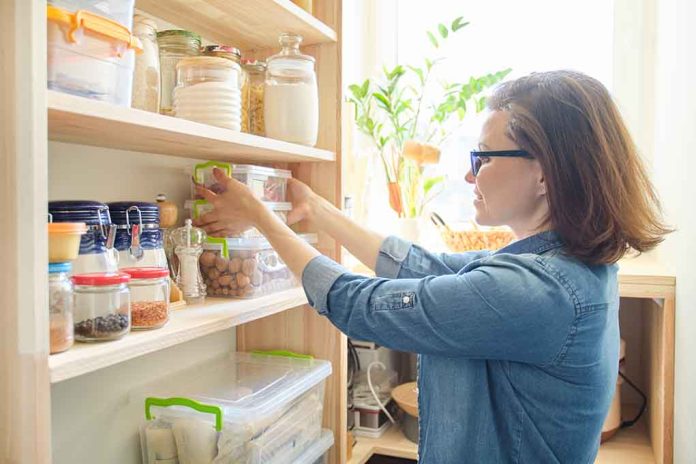 (IntegrityPress.org) – The weekly grocery bill can often make up a large chunk of your household expenditure, particularly if you have a lot of mouths to feed. Knowing a few affordable staples to keep in your pantry at all times can help you stick to your budget during leaner times.
20 Best Pantry Staples | Eat This Not That https://t.co/dk7fIGaAH1 pic.twitter.com/mzJwLS5akI

— Grace Jarvis (@JarvisSutton0) September 11, 2017
Oatmeal is an inexpensive, healthy way to start your day. Not only does it work as a great breakfast option with some fruit and sweeteners, but it's also an ingredient in many desserts and baked goods such as oatmeal cookies, crumbles, and some cakes.
Pasta is a versatile option as a kitchen staple when you're stuck for dinner ideas. It goes great in both meat dishes and vegetarian options. Additionally, you can pair this staple with several different sauces and flavorings to change up your culinary palette, allowing you to serve pasta dishes several times a week without getting bored. Plus, dry pasta has a shelf life of at least six months.
Beans are a great option if you're looking for another long-lasting food with a robust nutritional profile. They go well in many different dishes and are a good source of carbs, protein, and fiber. Canned beans stay good for months. Dried will last one to two years on the shelf but are simple to prepare and include in meals. Experiment with different types of beans to keep things interesting!
What are some of your favorite pantry staples?
Copyright 2022, IntegrityPress.org