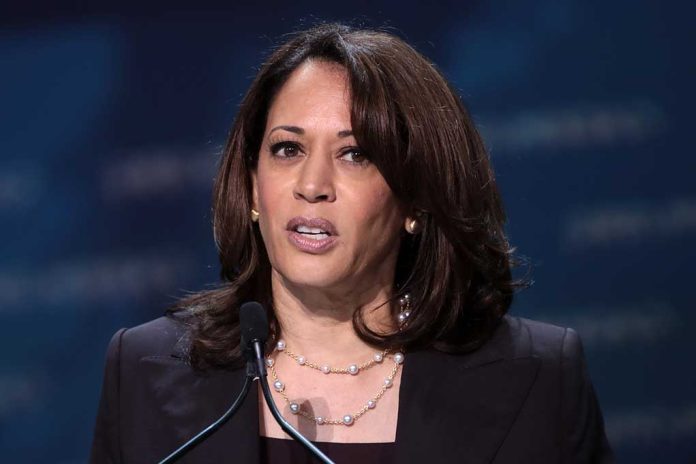 (IntegrityPress.org) – The migrant crisis on the southwest border has persisted since the beginning of President Joe Biden's time in the White House, and it shows no signs of abating soon. In more recent months, conservative leaders in border states have started putting undocumented migrants on buses bound for Democratic-led areas like New York City and Washington, DC. Recently, a busload of migrants landed right outside the Washington residence of Vice President Kamala Harris.
The migrants reported they came from Nicaragua and arrived at Harris' residence at the US Naval Observatory on Wednesday morning, December 7. They started their journey in Texas. Texas Governor Greg Abbott (R) has been one of the most active adopters of busing migrants to sanctuary cities, having sent buses to New York, Chicago, Philadelphia, and the nation's capital.
Dozens of migrants were unloaded in front of Vice President Kamala Harris' residence at the US Naval Observatoryhttps://t.co/wvSv5n3aQ2

— The Post Millennial (@TPostMillennial) December 8, 2022
Reports state that buses have dropped over 125 migrants at the vice president's residence since September of this year. Humanitarian workers wait at the arrival points for these buses to attend to the needs of those on board, providing them with food, blankets, and other essentials.
Is the Republican governors' strategy still effective and driving home points, or would a less antagonistic approach work better for everyone involved?
Copyright 2022, IntegrityPress.org