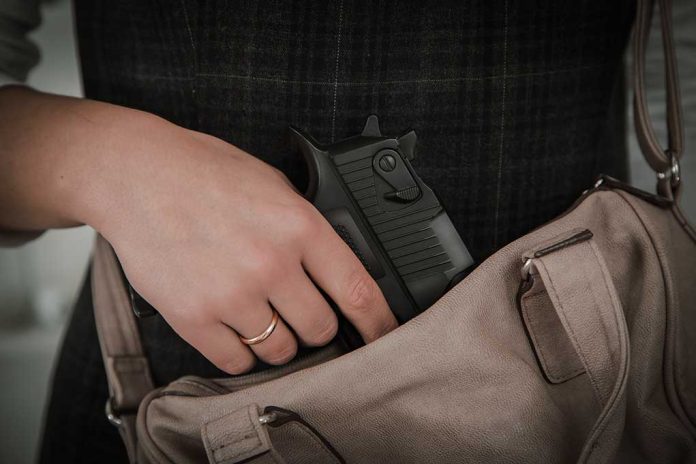 (IntegrityPress.org) – West Virginia lawmakers have passed a bill that will allow people with concealed carry permits to carry their firearms on state college and university campuses. The legislation was backed by the National Rifle Association (NRA), and if signed into law by Republican Gov. Jim Justice, West Virginia will become the 12th state in the US to implement such laws. The bill passed in the West Virginia House of Delegates with a vote of 84-13.
Art Thomm, state director for the NRA in West Virginia, endorsed the legislation and argued that any adult deemed mature enough to defend their nation in battle should also be trusted to defend themselves and others on campus. He added that adults who are permitted to possess firearms in other areas of the state ought to be trusted to do so near colleges and universities as well.
Republican Delegate Mike Honaker, a former Virginia State Police officer who responded to the tragic Virginia Tech campus shooting in 2007, is a supporter of the bill. While he acknowledged the need for caution, he argued that law-abiding citizens should have the right to carry firearms to protect themselves and others, as evidenced by tragic events like the Michigan State University shooting.
Critics of the bill argue that allowing more guns on campus will not make students feel safer, citing instances of gun violence on campuses in the past. They contend that more guns will only worsen the problem. Marshall University student E.T. Bowen expressed concern that some students were already terrified on campus and that the bill was like "throwing kerosene into the wildfire."
In response, Thomm argued that criminals will break the law regardless of whether firearms are allowed on campus or not. He maintained that law-abiding citizens who are carrying firearms will not pose a threat to public safety. He further emphasized that NRA-backed campus carry legislation has been passed in many states and is a life-saving measure.
Copyright 2023, IntegrityPress.org