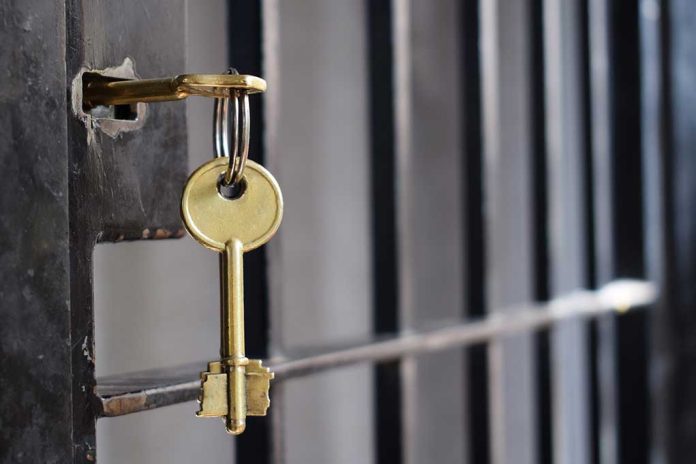 (IntegrityPress.org) – A former CNN producer who made a plea deal with federal prosecutors after being accused of coercing andd abusing a nine-year-old girl has been sentenced to 20 years in prison.
John Griffin, residing in Stamford, Connecticut, admitted his guilt last year for charges related to using interstate communication to coerce and entice the young girl into engaging in abusive activities at his ski house in Vermont. In exchange for his guilty plea, the government dropped two additional counts of enticing a minor.
During a hearing at the US District Court in Burlington on Tuesday, June 20, Griffin received a prison sentence of 19.5 years, along with an additional 15 years of supervised release, according to the Associated Press. Prosecutors revealed that Griffin used Google Hangouts to communicate with parents of underage girls, enticing them into allowing their daughters to engage in lewd acts with him. In one conversation, he stated that age should not matter when it comes to women, advocating for their subservience and inferiority to men.
In June 2020, Griffin told the mother of a 9-year-old and a 13-year-old girl to "properly train" the oldest daughter for intimate activities. He provided the woman with thousands of dollars for plane tickets, enabling her and her nine-year-old daughter to travel from Nevada to Boston.
The mother and child travelled across the country to Massachusetts in July 2020, according to the prosecution, when Griffin then came to get them in his Tesla to drive them back to his place in Ludlow. It was at his house where the young girl was coerced into engaging in unlawful adult activities. Griffin had been working at CNN for almost 10 years before being fired following his arrest in December 2021. Although it is unknown what is happening with her case right now, the victim's mother, Heather Carriker of Henderson, Nevada, was also detained and charged in August 2020.
Copyright 2023, IntegrityPress.org