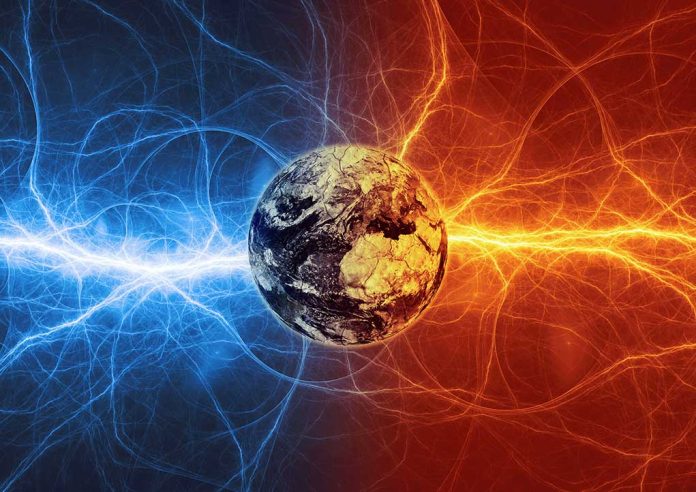 (IntegrityPress.org) – China condemned the Australian government on March 14, 2023, for agreeing to purchase nuclear-powered submarines from the United States in the next few decades.
In a press conference, Chinese Ministry of Foreign Affairs spokesperson Wang Wenbin warned that the AUKUS submarine deal could threaten world peace and encourage an arms race.
The spokesperson also said that the deal undermined nuclear non-proliferation efforts and accused Australia, the United States, and the United Kingdom of straying down a "wrong and dangerous path."
Wang concluded by calling on the three countries to give up what he alleged was an "outdated Cold War" mentality and "narrow geopolitical mindset."
The AUKUS deal — which was first announced in September 2021 — will cost Australian taxpayers up to $368 billion AUD. In return, Australia will receive up to three US nuclear-powered submarines in the coming decades. While the submarines are nuclear-powered, they will not be armed with nuclear weapons.
The Australian government has boasted that the AUKUS deal will turn Australia into one of just seven countries which operate nuclear-powered submarines. It has also boasted that the scheme will create around 20,000 jobs.
The deal has proved controversial, both within Australia and abroad, with critics arguing that the submarines are expensive, difficult to operate and maintain, and only exacerbate tensions in the region. Proponents of the deal, however, argue that the submarines are necessary to protect Australia's strategic interests and deter any potential future attacks.
US President Joe Biden, Australian Prime Minister Anthony Albanese, and UK Prime Minister Rishi Sunak held a joint press conference in California on March 13 to discuss the AUKUS submarine deal.
During the press conference, Sunak said the three nations were joining together to ensure peace and freedom for future generations, while Biden said he couldn't think of two better foreign leaders to stand on stage with. Despite the warm words, however, both Biden and Sunak were criticized by the Australian media for mispronouncing Albanese's name.
Copyright 2023, IntegrityPress.org