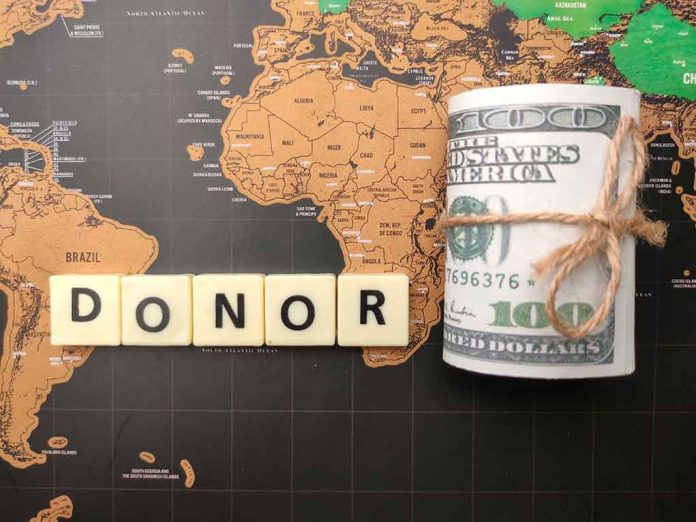 (IntegrityPress.org) – Former Department of Education chief investigator Paul Moore last week described the "startling" spike in donations from China received by the University of Pennsylvania after it opened the Penn Biden Center in 2017, the Washington Free Beacon reported.
In testimony before the House Subcommittee on Higher Education and Workforce Development last Thursday, Moore described the more than $100 million in donations from China as "extraordinary."
While the University of Pennsylvania said that the Penn Biden Center did not receive foreign donations, Moore testified that the funds received by the university's general fund were "co-mingled" and could have indirectly "made their way to the Penn Biden Center."
When asked by Congressman Jim Banks (R-IN) if other universities saw a similar increase in donations from China, Moore said, "Absolutely not," adding that while some universities did see an increase, none saw an increase as "particularly startling" and "notable" as the University of Pennsylvania.
Moore, who served in the Trump administration, told the committee that his office declined to investigate the Chinese donations since there wasn't any evidence that the University of Pennsylvania violated any laws by accepting the contributions.
Earlier this year, the Washington Free Beacon reported that between 2017 and 2022, the University of Pennsylvania received more than $100 million in contributions from Chinese-based donors. In the previous four years, the university received only $19 million from Chinese donors.
Several Biden officials previously worked at the Penn Biden Center before joining the administration, including Secretary of State Antony Blinken who formerly served as the director of the Penn Biden Center.
Tom Anderson, the director of the government watchdog group The National Legal and Policy Center, told the Washington Free Beacon earlier this year that the Education Department's policy of hiding the identities of foreign donors promotes a "toxic brew of dark money and corruption."
Copyright 2023, IntegrityPress.org