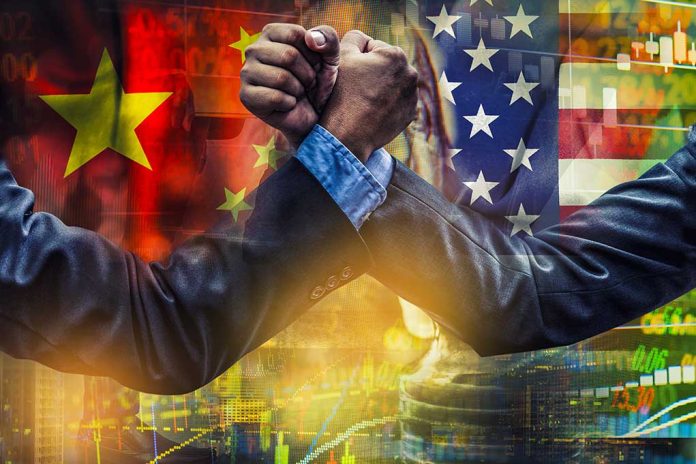 (IntegrityPress.org) – Taiwan's defense ministry has reported fresh military activities conducted by China around the island. This includes 13 aircraft entering a region designated by Taiwan as its "response" zone, as well as five ships conducting "readiness" patrols.
Taiwan, which China considers its own territory despite its current sovereignty, has expressed concerns about escalating military pressure from Beijing over the past three years.
In response to the recent brief visits by Taiwanese Vice President William Lai to the United States, China conducted a series of drills around Taiwan in a display of anger. These drills took place on Saturday, August 19.
Starting at approximately 7 AM local time, Taiwan's defense ministry detected the presence of 22 Chinese aircraft, encompassing fighters, bombers, early warning planes, and drones. Among these, 13 entered the "response" zone around Taiwan. Although Taiwan does not openly reveal the exact boundaries of its "response" zone, it closely observes areas such as the Taiwan Strait, as well as regions to the south and southwest where China frequently concentrates its military movements.
Taiwan has not yet reported any instances of Chinese military aircraft entering its territorial airspace, although some planes have approached its contiguous zone, which is around 24 nautical miles off its coast.
China has not officially announced further drills around Taiwan since this event, although it often undertakes such actions without prior or subsequent acknowledgment. Taiwan's defense ministry also noted the possibility that China's drills initiated on Saturday might still be ongoing, as Beijing has not formally announced their end. Moreover, other unannounced Chinese military activities around Taiwan have continued, albeit on a smaller scale.
In a separate statement released on Friday morning, Taiwan's defense ministry disclosed that they detected two Chinese drones near the northern part of the island within 24 hours. Both drones crossed the median line of the strait. Although this line had functioned as an informal boundary between the two sides until recently, Chinese aircraft now frequently breach it.
Copyright 2023, IntegrityPress.org