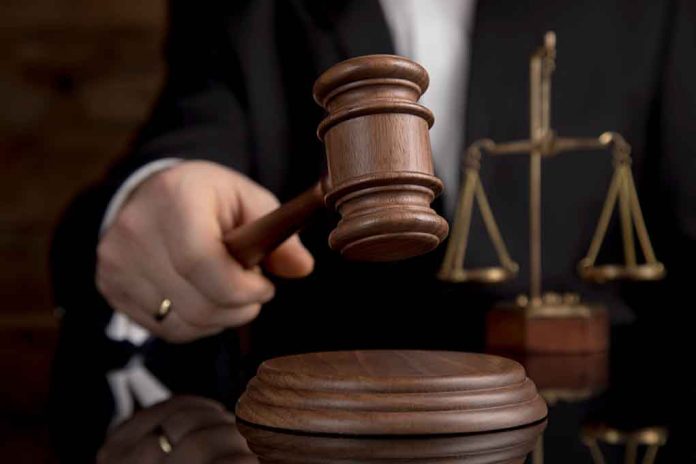 (IntegrityPress.org) – On Monday, June 26, the individual responsible for a mass shooting at Club Q, an LGBTQ bar in Colorado Springs, accepted a plea deal. Identifying as non-binary, Anderson Lee Aldrich pleaded guilty to five counts of first-degree murder and 46 counts of first-degree attempted murder. They also entered a no contest plea to two bias-motivated crimes.
It is unclear what "non-binary" means, as those who "identify" this way give various and often conflicting answers about what this means for their "gender."
Aldrich will be given five consecutive life sentences without the chance of parole for the murder charges, according to Judge Michael McHenry. Aldrich will also be given required periods of release after serving 46 consecutive terms of 48 years for each count of attempted murder, though obviously these are pro forma only.
In his remarks, Judge McHenry addressed Aldrich, noting that the convicted man's actions represented a deep malice rooted in ignorance and fear. He emphasized that the court's sentence reflected the unequivocal stance of the people of Colorado against hate and their recognition of the LGBTQ+ community as an integral part of humanity.
The shooting at Club Q evoked memories of the tragic 2016 massacre at the Pulse nightclub in Orlando, Florida, where 49 individuals lost their lives before the gunman was killed by the police.
While Colorado no longer has the death penalty, Aldrich could face capital punishment in federal court if prosecutors decide to pursue charges under the U.S. code, which still allows for the death penalty in certain cases.
Aldrich had prior encounters with law enforcement, having been arrested in June 2021. The El Paso County Sheriff's Office press release stated that Aldrich's mother reported threats of detonating a bomb and causing harm with various weapons. However, Aldrich's mother declined to testify for the prosecution, leading to the dismissal of that case.
Copyright 2023, IntegrityPress.org