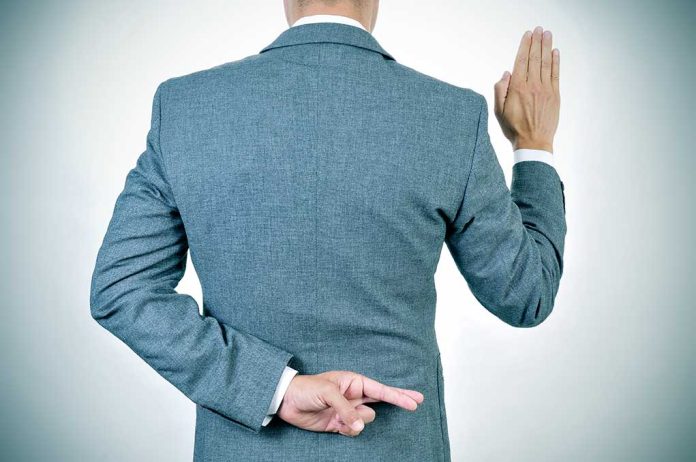 (IntegrityPress.org) – September 28 marked the official opening of the House Oversight Committee's impeachment inquiry into U.S. President Joe Biden. In his opening statements about the President's alleged actions, Chairman and Rep. James Comer appeared to give voters far more than mere generalities.
For those who may have lost count, the Republican legislator finally put a number on the amount of times the Commander-in-Chief allegedly lied to reporters about knowledge of his son's business activities. Comer said he and his colleagues have documented "at least 10" instances of falsehoods on the President's part.
The chairman said Biden was guilty of bearing false witness about both his involvement in and his additional knowledge of Hunter Biden's business practices. By design, the President "left the" Biden-family "door wide open" so that foreign nationals and adversarial interests could access the Biden brand, Comer said.
The Rep. said legislators are in possession of "a mountain of" substantiating "evidence" and that all of it "will show" that "the elder Biden" is guilty of using "his public office" to enrich his family. Comer said the members of the committee will "provide accountability to" voters by following "the money."
The Republican chairman went on to convey that the evidence he has shows that the then-Vice President actively engaged with Hunter Biden's business partners and potential clients at verifiable dinners and meetings. According to Comer, the evidence will show that Biden and members of his family received "millions of dollars" from "foreign oligarchs" in places like Ukraine and China.
The chairman further stated that despite the committee having tangible banking records proving otherwise, the President continues to lie about his family having made "money in China."
Rep. Jim Jordan, who separately chairs the House Judiciary Committee, compared the President's actions to a common theme found amongst corrupt officials in history. In the instance he describes, a government official receives payment for something nefarious "and then" attempts "to conceal it."
Copyright 2023, IntegrityPress.org