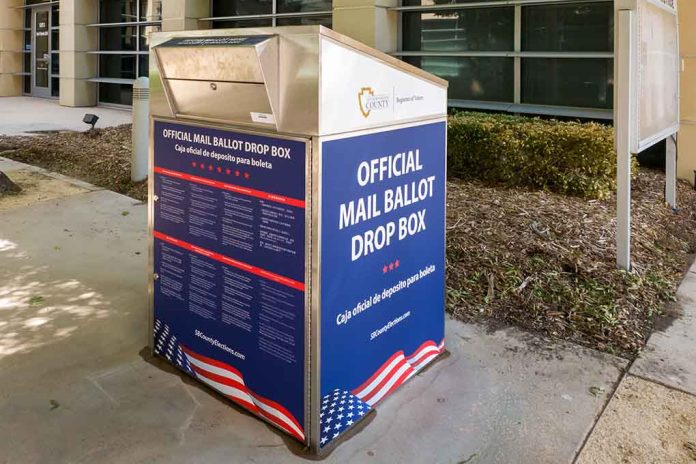 (IntegrityPress.org) – On 3/14/23, controversial New York Representative George Santos, who has been involved in numerous scandals, officially filed his candidacy for the 2024 elections with federal regulators. However, this does not necessarily mean that he will have to run for re-election. The Long Island Republican had to file a statement of candidacy after crossing a fundraising threshold, and the Federal Election Commission demanded that he declare his intentions last month.
When asked by news outlets recently if he plans to run for office again, Santos responded, "Maybe." He also mentioned that some fellow Republicans advised him not to run for re-election, but he is currently focused on his job in Congress. Santos has been investigated by federal and local authorities for his finances and the House ethics committee is also probing whether he has engaged in illegal activities in his 2022 campaign. This has been an ongoing issue for Santos for months now, as most of the investigations into him also remain open. There has been extensive proof of fraud committed by Santos.
He has been found to be telling a lot of lies about his past, schooling, and family, and he has also come under fire for the truthfulness of his campaign's reports to the Federal Election Commission and the identification of his treasurer. He submitted his statement of candidacy on the deadline day, and it stated that he does not anticipate using his personal funds for his re-election bid.
The cash windfall that allowed Santos to declare a personal loan of $705,000 for his successful 2022 senate campaign in New York is one of the main worries with relation to his campaign activity. In his previous unsuccessful bid for Congress in 2020, he declared no assets and earned a salary of $55,000. Santos claims he earned the money through his company, The Devolder Organization, but he did not list any Devolder clients on his financial disclosure form as required by law.
Copyright 2023, IntegrityPress.org