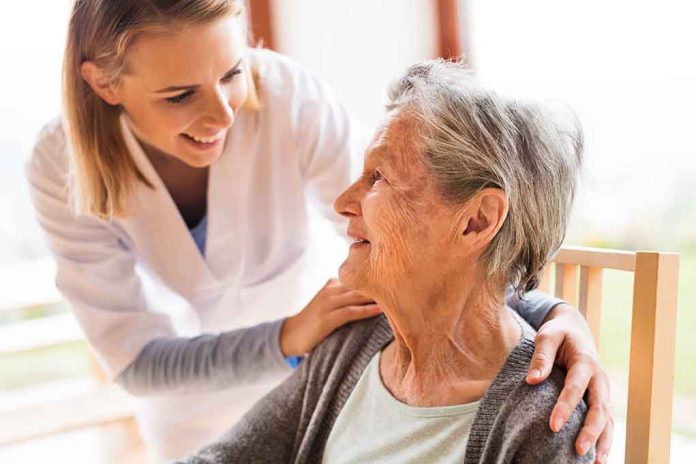 Study Says Dementia May Be Detectable Years Ahead of Official Diagnosis
(IntegrityPress.org) – Alzheimer's disease, the most common form of dementia, is a degenerative brain condition that gradually reduces patients' memory and cognitive abilities, eventually destroying their mental functions entirely. Experts estimate it's the seventh most common killer in the US. New research suggests Alzheimer's might be detectable in individuals as many as nine years before its symptoms become apparent.
A recent study by experts at Cambridge University, published in "Alzheimer's & Dementia: The Journal of the Alzheimer's Association," looked at health data from patients suffering from the condition collected years before their diagnoses. The researchers found that, compared to individuals in the control group, those who developed dementia showed evidence of cognitive deterioration in several fields.
Signs of dementia may be detectable nine years before diagnosis – study https://t.co/evrnc4N2BY

— The Guardian (@guardian) October 13, 2022
The research team says this could change how healthcare professionals screen those at risk of dementia, including people over 50 who don't exercise sufficiently or have high blood pressure. Doctors may be able to direct individuals at increased Alzheimer's risk to change their lifestyle habits and avoid the onset of the condition.
There is currently no cure for dementia, and effective treatment options are very limited. However, experts hope catching the disease before it becomes debilitating will allow patients to delay its worst symptoms until later in life.
Copyright 2022, IntegrityPress.org