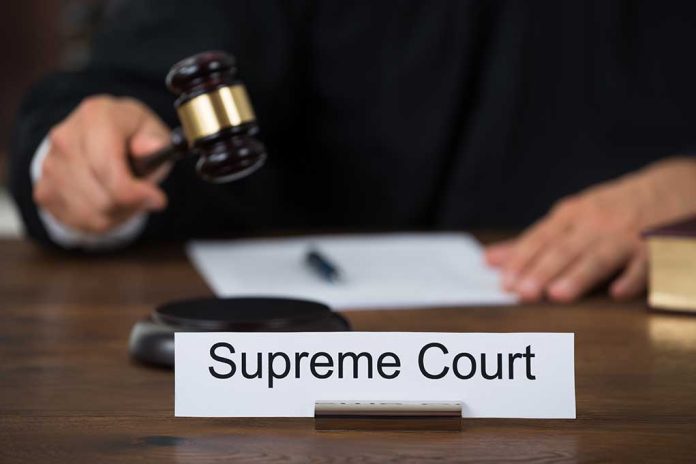 (IntegrityPress.org) – Florida Republican Governor and presidential candidate Ron DeSantis said on June 23 he stands with Supreme Court Justices Clarence Thomas and Samuel Alito, who are facing accusations of ethics violations for accepting alleged gifts. DeSantis proclaimed his support for the justices during a speech at the Faith and Freedom Coalition Conference in Washington, at a moment when both justices are facing accusations of corruption.
As reported by ProPublica back in April, Thomas allegedly accepted free trips from billionaire Republican donor and businessman Harlan Crow. At the time, the conservative justice defended himself by claiming he did nothing wrong. Crow also declared that Thomas did nothing illegal and revealed they were both old friends.
On June 20, ProPublica published another bombshell article where it made the same accusation against Alito and his relationship with hedge fund billionaire Paul Singer. This report claimed that Alito failed to disclose a luxury trip he took with Singer in 2008, and he didn't recuse himself from cases that the billionaire had before the Supreme Court. Instead of responding to ProPublica, the conservative justice published an op-ed in The Wall Street Journal where he refuted the allegations and defended himself.
In his speech, the Florida Governor said Republicans had to defend the two justices as he claimed they are the victims of the left's "scurrilous attacks." He claimed that Democrats know they have "lost control" of the Supreme Court and know this one could expand its conservative majority if the GOP recovers the White House. Because of this, DeSantis explained that the strategy of many left-wing groups is to delegitimize the two justices with lies and false accusations.
Since announcing his presidential bid, DeSantis has praised Alito and Thomas, referring to them as the most reliable conservative justices in the United States. The Florida Governor has also referred to them when criticizing the nominees to the court of former President Donald Trump. He has said that while he respects the three justices Trump chose, his nominees would be similar to Thomas and Alito if he becomes president.
Copyright 2023, IntegrityPress.org