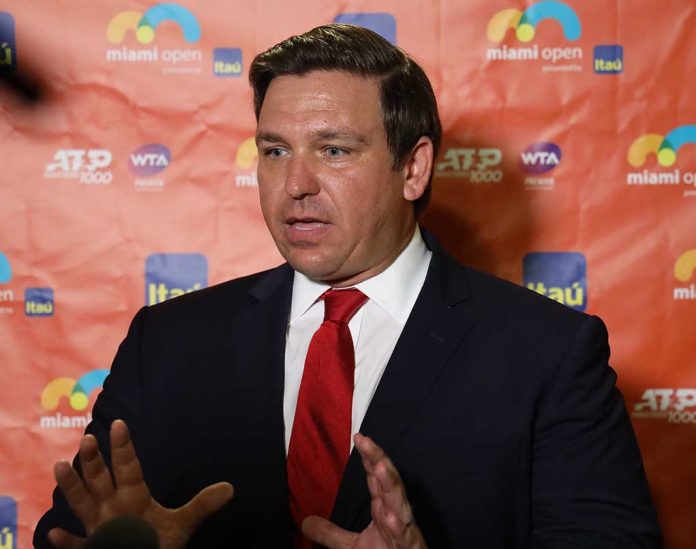 (IntegrityPress.org) – Florida Governor Ron DeSantis has rejected an advanced placement black history course which would have pushed radical leftist ideology on Florida high schoolers. The class, which liberal sources unashamedly described as containing support for Black Lives Matter, feminism, slavery reparations, and prison abolition, appears to be set up on the foundation of Critical Race Theory.
DeSantis famously spearheaded Florida's stand against CRT, which was successfully banned in 2021. When attacked over the issue DeSantis stated "This course on Black History, what's one of the lessons about? Queer theory. Now, who would say that an important part of Black History is queer theory?"
This use of a black history course as a Trojan Horse to disseminate extremist ideology into American high schools is a new tactic by the left, which previously could spread radical thought openly without any recourse from parents but to appeal to their political leaders, as Floridians appealed to DeSantis in 2021. DeSantis's rejection of this attempt at child indoctrination was harshly criticized by leftist figures including Vice President Kamala Harris, who said that "anyone who bans teaching American history has no right to shape America's future." She followed a pattern by leftist leaders and institutions of obfuscating the content of the AP course, describing DeSantis as an "extremist" while not denying any of his claims regarding the radical content of the AP course.
DeSantis has come under increasing fire from the Left's highest offices as it worries that he may be considering a 2024 presidential run against President Joe Biden. He is considered a favorite possible candidate among Republicans despite his reluctance to commit to the race.
"When you try to use black history to shoehorn in queer theory, you are clearly trying to use that for political purposes." DeSantis said, making it clear that his objections were not the black history but to the content of the course. "I view it as American History. I don't view it as separate history."
Copyright 2023, IntegrityPress.org