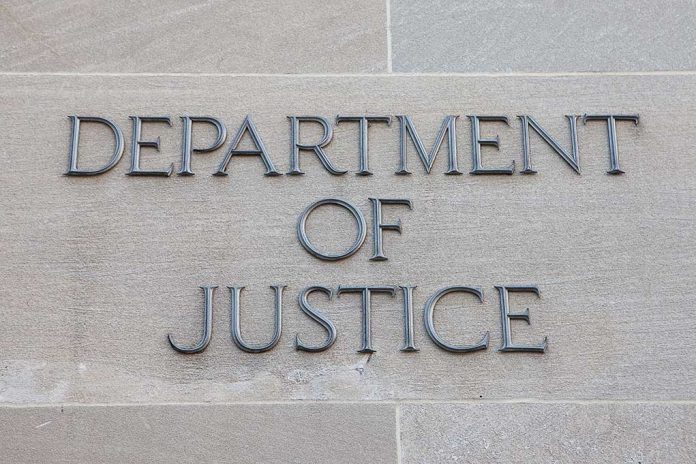 (IntegrityPress.org) – The political media has recently buzzed with speculation about President Joe Biden's handling of classified documents. It emerged that the president possessed a number of secret documents from his time as vice president during the Obama administration after his lawyers found these several weeks ago. Rep. Jim Jordan (R-OH), the new chair of the House Judiciary Committee, revealed he would be heading an investigation into the matter. However, disturbing new revelations about the Department of Justice's (DOJ) potential role in the probe have now come to light.
Andrew McCabe, a former deputy director of the FBI and the senior law enforcement analyst with CNN, recently appeared on the network to discuss the developing situation regarding Biden and the classified documents. Asked by host Anderson Cooper to discuss the likely outcomes of Jim Jordan's probe into Biden, McCabe said he would advise DOJ officials to "take a very hard line" against the investigation. He cited the precedent of "not sharing information" that, he claims, exists when it comes to probes of this type.
Hold every obstructing bureaucrat bastard in contempt, starting with Garland!  Lawless bums!https://t.co/dirASHcN2S

— Mark R. Levin (@marklevinshow) January 14, 2023
McCabe went on to heap praise on Attorney General Merrick Garland for appointing a special counsel to deal with the investigation into Biden, as he did with the probe into former President Donald Trump's alleged mishandling of classified documents. McCabe stated it was important to create the impression that the DOJ was handling both cases in the same way. Still, the analyst noted he believed the two cases were entirely different in terms of case facts, interactions with investigators, and likely outcomes.
House Speaker Kevin McCarthy (R-CA) slammed the DOJ's handling of the investigation into Biden's alleged mishandling of classified documents during an appearance on Fox News's "Sunday Morning Futures" program on January 15. He said the agency was guilty of "hypocrisy" regarding its treatment of Biden compared to its dealings with Trump over the same issue.
Copyright 2023, IntegrityPress.org