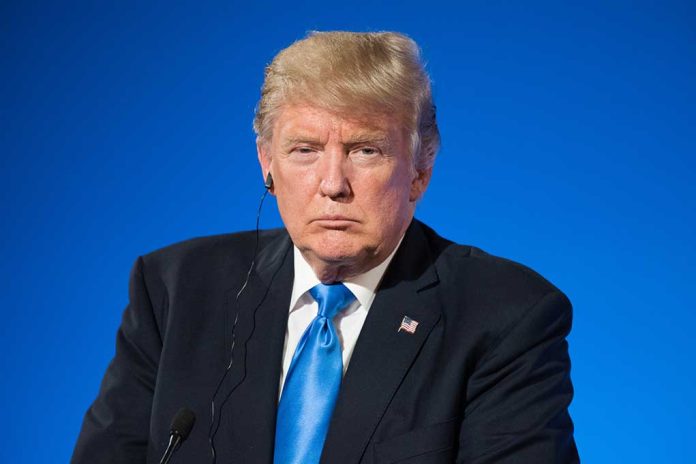 Donald Trump Could Be Officially Cut Off by the RNC
(IntegrityPress.org) – Former President Donald Trump has remained resolute in the face of the many challenges that have come his way over the last two years. Unfortunately for him, it looks like more difficulties could be heading in his direction, particularly if he chooses to launch another bid for the White House. Republican National Committee (RNC) chair Ronna McDaniel told host Dana Bash the RNC would stop paying the former president's legal bills in the event he runs again, during a November 6 appearance on CNN's "State of the Union" show.
McDaniel revealed the rules would force the RNC to stop these payments because they state the committee "cannot pay legal bills for any candidate that's announced."
.@GOPChairwoman Ronna McDaniel on Trump's legal bills: "We cannot pay legal bills for any candidate that's announced. […] He's certainly raised more under the RNC than we've spent on these bills." https://t.co/oRAFmUmEqO pic.twitter.com/0TaZ7kRVJU

— The Hill (@thehill) November 6, 2022
The RNC has been funding some expenses related to defenses Trump was presenting against various legal actions that private and government authorities have launched since he left office. In a statement to The Hill last November, the organization described these proceedings against the former president as "politically motivated."
The legal battles Trump currently faces include the dispute over whether individuals connected to him should have to submit to subpoenas issued by the House Select Committee investigating the January 6 riot. Trump maintains executive privilege should exempt them. The RNC is reportedly not paying legal bills associated with this case.
Do you think this reality might make former President Trump think twice about trying to regain his old seat in the Oval Office?
Copyright 2022, IntegrityPress.org