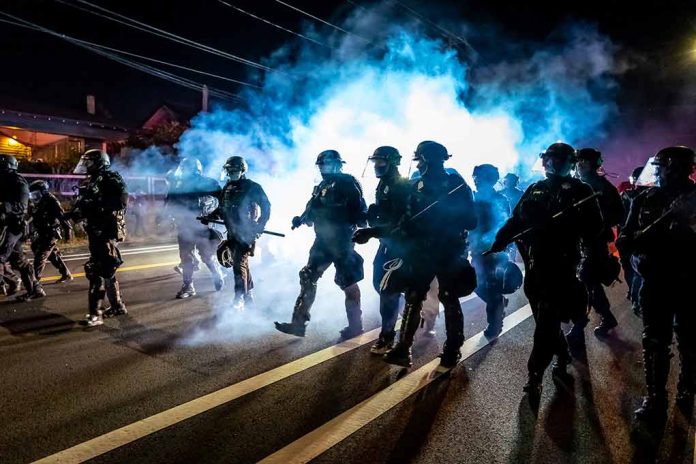 (IntegrityPress.org) – The long-term effects of government-imposed diversity standards are now visible in the once near-homogenous nation of Israel. African migrants largely from Eritrea clashed with riot police in the nation's capital on September 2 and scores of people were reported to have been injured.
Opposing groups of Eritrean nationals went after one another in the midst of a longstanding dispute over Israeli asylum policies and political happenings in their home country. The Jerusalem Post reported that around 30 police officers were among the hundreds of people that were wounded.
15 of the injured were listed as critical. The Times of Israel reported that rioters faced off with lumber, chunks of metal, pieces of rock and other tools. Israeli police failed to quell the riot with normal protocols and eventually resorted to using live ammunition. Authorities regained control after several hours of fighting and around 40 arrests.
Over 30,000 asylum-seeking Africans are currently documented as living in the Jewish state, but that total does not include those who snuck into the nation illegally. While Israel has one of the most heavily-guarded borders in the world, its Sinai boundary with Egypt remains largely porous and migrants often cross it in a manner similar to what takes place at the U.S. border with Mexico.
Prime Minister Netanyahu has announced his intention of not only forcibly removing those involved in the recent violence, but of expelling all non-Jewish African migrants. His remarks came only one day after the violence had ended and he ordered Knesset ministers to draw up plans for the upcoming sweeps and expulsions.
Israel has a decades-long history of boosting their small population through a policy known as "aliyah." In the program, the government subsidizes and assists diasporic Jews in their attempts to immigrate to Israel. Around 160,000 historically Ethiopian Jews call Israel home, but the open-armed policies that led to that also opened the door to non-Jewish immigration.
Copyright 2023, IntegrityPress.org