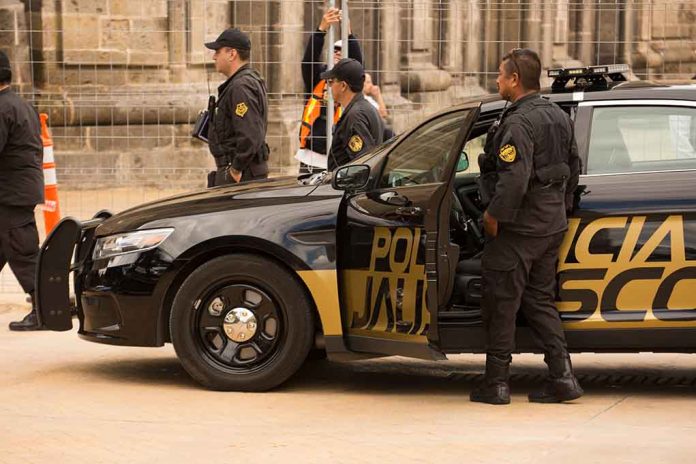 (IntegrityPress.org) – TikTok, a short-form video platform, is a fast-rising star in the world of online marketing platforms. As the number of active monthly users has reached a place that rivals more established social media apps, savvy brands have become keen to tap into it to promote themselves and their images. Yet, an unlikely group is using the platform to promote its merchandise — the four sons of notorious Mexican drug lord El Chapo.
Joaquín Archivaldo Guzmán Loera, commonly known as "El Chapo," is the infamous former leader of the Sinaloa Cartel. Known for using sophisticated tunnels to smuggle drugs across the US-Mexico border, many considered him one of the most powerful and dangerous drug traffickers in the world. Following two high-profile prison escapes, a US federal court eventually sentenced him to spend life in prison in 2019.
His four sons, Iván Archivaldo, Joaquín, Jesús Alfredo, and Ovidio Guzmán, go by the group name of "Los Chapitos." They've established a company named "Chapiza Inc.," and they're promoting and selling a range of legitimate merchandise, including beer, t-shirts, stickers, and baseball caps. These goods are available from online stores like MercadoLibre, a versatile Latin American retailer, and Amazon.
While on Most Wanted lists in the U.S. for drug trafficking and money laundering charges, the sons of jailed kingpin Joaquin "El Chapo" Guzman are influencing a merchandising campaign throughout Mexico. https://t.co/s8O1xcCUg6

— Breitbart News (@BreitbartNews) January 11, 2023
As well as building their merchandise brand on TikTok, gang members have also used the platform to offer insight into their nefarious business practices. Last year, they started posting videos featuring weapons or threatening footage of La Chapiza operatives on patrol. Posts also show off the gang members' lavish lifestyles, featuring shots of their expensive cars and gold-plated guns.
While this goes on, the gang continues to terrorize regions of Mexico. Sometimes, cartel operatives will kill enemies or members of rival organizations and leave messages next to their bodies for other adversaries to read. La Chapiza also boasts about its criminal activity on other social media platforms.
Copyright 2023, IntegrityPress.org