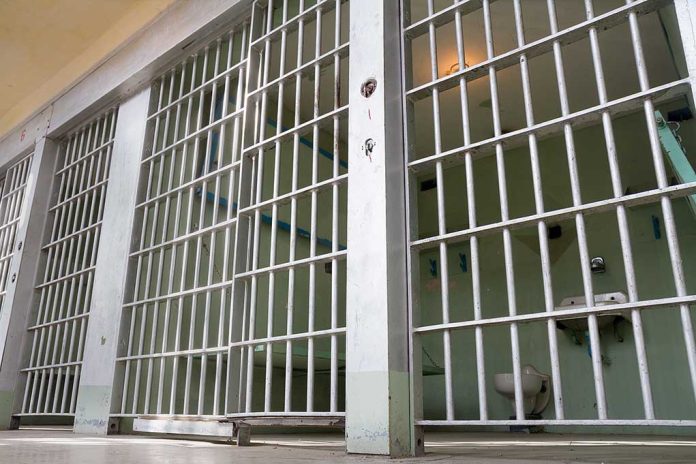 (IntegrityPress.org) – Frank Somerville, a former Bay Area news anchor, was arrested in Berkeley, CA on Monday, 6/5/23, and is being held on suspicion of making violent threats of harm, violence, drunkenness in public, and violation of probation.
In 2021, Somerville gained attention for a big accident in Oakland. He was arrested for crashing into another vehicle from behind and using his Porsche to push it into a pole at an intersection. The incident was captured on video and received national media coverage.
Following the crash, Somerville's wife of 25 years, TV producer Donna Wright Somerville, filed for divorce in early 2022, citing irreconcilable differences and stating their date of separation was in June of 2020. The couple has two daughters- with one of them still being a minor at the time of the divorce.
The divorce was finalized on May 1 of this year. The recent arrest occurred when Somerville showed up at a family member's house in Berkeley and refused to leave, resulting in a physical altercation. Somerville threatened one person, leading to injuries sustained by both parties. Berkeley Fire Department personnel provided medical treatment at the scene.
According to Somerville's brother Mark, the altercation ensued after Somerville threatened their 91-year-old father. Mark instructed Somerville to leave, but a confrontation unfolded outside the residence, with Mark holding Somerville until the arrival of law enforcement.
Frank Somerville served as an anchor for KTVUTV Channel 2, a Fox affiliate located in Oakland, for thirty years. He took a leave of absence in June 2021 as a result of an on-air incident where he appeared to slur his words and have trouble reading the script. Somerville later admitted on Facebook that he had taken 2 Ambien pills by accident.
It seems both CNN and Fox lately are both having their fair share of drama, from Don Lemon being fired, to this incident- and even to the CNN CEO recently being fired for having a very tumultuous tenure.
Copyright 2023, IntegrityPress.org