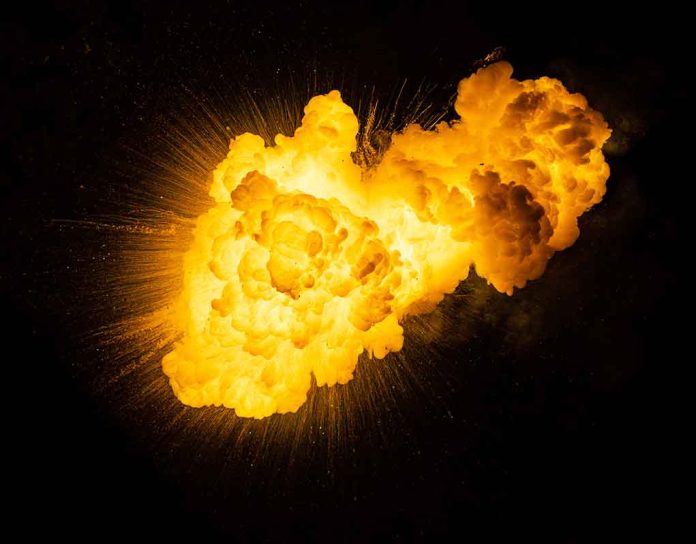 (IntegrityPress.org) – On Sunday, July 30, over 50 people lost their lives during a bombing at a political rally in the district of Bajar, Pakistan. The Pakistani police stated that no group has yet claimed responsibility for the attack. However, they suspect that the perpetrator is most likely the regional ISIS-affiliated group, The Islamic State in Khorasan Province (ISIS-K).
Around 1,000 people were attending the rally at the time of the attack. The cleric that they marched in favor of, Fazlur Rehman, was not present. The death toll after the bombing was initially 40, but as rescuers worked through the rubble overnight, it unfortunately increased to 54 confirmed deaths.
This is not the first time one of Rehman's rallies has been attacked. In 2011 and 2014 bombs went off at his rallies, resulting in damage to his car.
Bajar is known for harboring Islamist groups. Both Al Qaeda and the Pakistani Taliban used to have their bases in the district. The Pakistani army managed to finally drive the Taliban out of the area in 2016, after multiple offensives.
ISIS-K, the suspect in the recent bombing, stages its operations from nearby Afghanistan. They were responsible for the suicide bombing during the American pull-out from Kabul in 2021. While American marines were helping evacuate fleeing citizens to the airfield, an ISIS-K member detonated a suicide vest. 13 service members were killed in this attack, as were over 60 civilians.
The Taliban and ISIS-K are rivals in the region. While the exact details of this rivalry are unclear, territorial control and minor religious and ethnic differences seem to be the biggest reason the two groups come to blows.
Even though it is alleged that the rally bombing was done by ISIS-K, no group has formally declared responsibility. For now, the police vowed to "hunt down" the perpetrators.
Copyright 2023, IntegrityPress.org