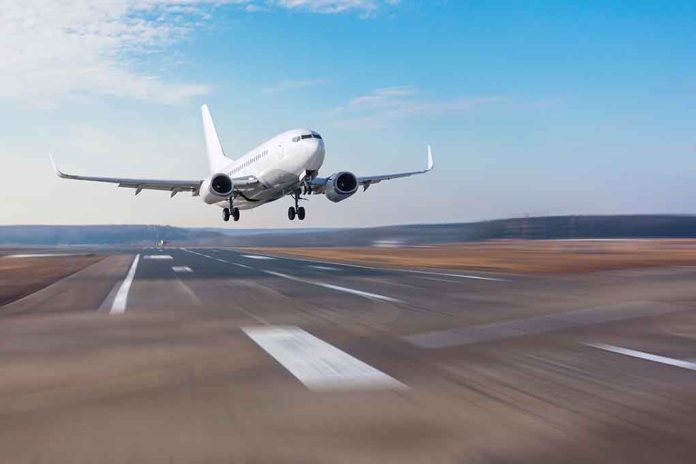 (IntegrityPress.org) – Safety experts generally consider flying one of the safest forms of travel. According to statistics, the risk of dying in a plane crash is much lower when compared with the risk of a fatal car accident. However, boarding an airplane isn't a risk-free endeavor, as a recent incident at New York City's John F Kennedy International Airport recently illustrated.
Two aircraft nearly collided at the airport on Friday, January 12, in an event officials have described as a "runway incursion," according to a Fox Business report. A runway incursion occurs when an aircraft, another vehicle, or a person ends up in an area reserved for airplanes taking off.
There are four degrees of seriousness when it comes to these incidents, with Category A, the most serious, denoting an incident in which a crash was "narrowly avoided." At the other end of the spectrum, a Category D incident relates to the finding of the incorrect presence of an aircraft, another vehicle, or person in a protected area that didn't present an immediate threat to safety.
Officials have not yet announced what category Friday's incident fell into, though experts have opined it was quite severe.
UP IN THE AIR: FAA shares how collision at NY airport was averted at last moment — but investigation is still ongoinghttps://t.co/SHtn99SuBv

— Fox News (@FoxNews) January 18, 2023
Reports state that a Delta Air Lines Boeing 737 was preparing for takeoff when air traffic control realized another airplane had made its way across the runway and was in the path of the Delta plane. It's unclear why the second aircraft, an American Airlines Boeing 777, was in the area. FAA officials have stated an investigation into the incident is ongoing.
This incident comes hot on the heels of another controversy involving the FAA. On Wednesday, January 11, thousands of flights across the country suffered delays and cancellations because of a tech issue with the Notice to Air Missions system. The FAA tool, which notifies pilots about issues like runway closures and other safety risks, reportedly crashed because of a corrupted software file. The problem took longer to resolve than initially expected because the bug affected both primary and backup systems, according to reports.
Copyright 2023, IntegrityPress.org